Yahoo News uses Destiny screenshot to illustrate story on Saturn
UPDATE: "The presence of a spaceship should perhaps have rung alarm bells."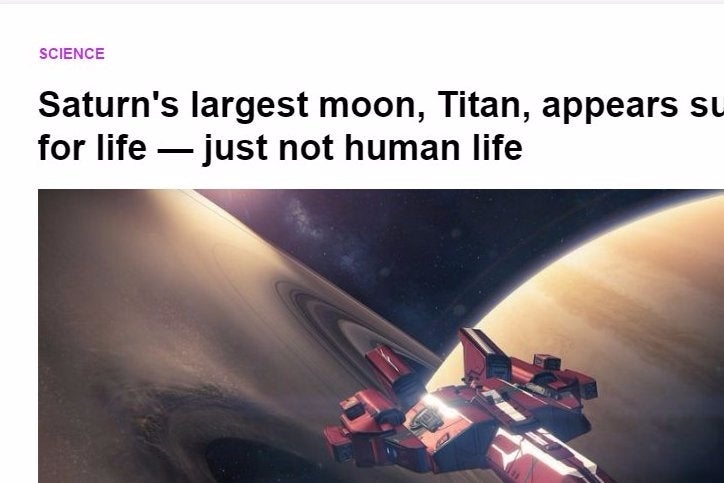 UPDATE 11/7/16 10.30am: Yahoo News has owned up to using a Destiny screenshot in a serious science story about Saturn, and, somewhat bizarrely, it has done so in a fresh news story reporting on the fact its slip-up was originally reported on by Eurogamer.
"Of course, there's no shame in a minor slip like this, especially when it's a case of a mainstream site attempting to report on hard science," Yahoo wrote in defence of itself.
"However, the presence of a spaceship in the foreground of the picture should perhaps have rung alarm bells at some point in the publishing process."
---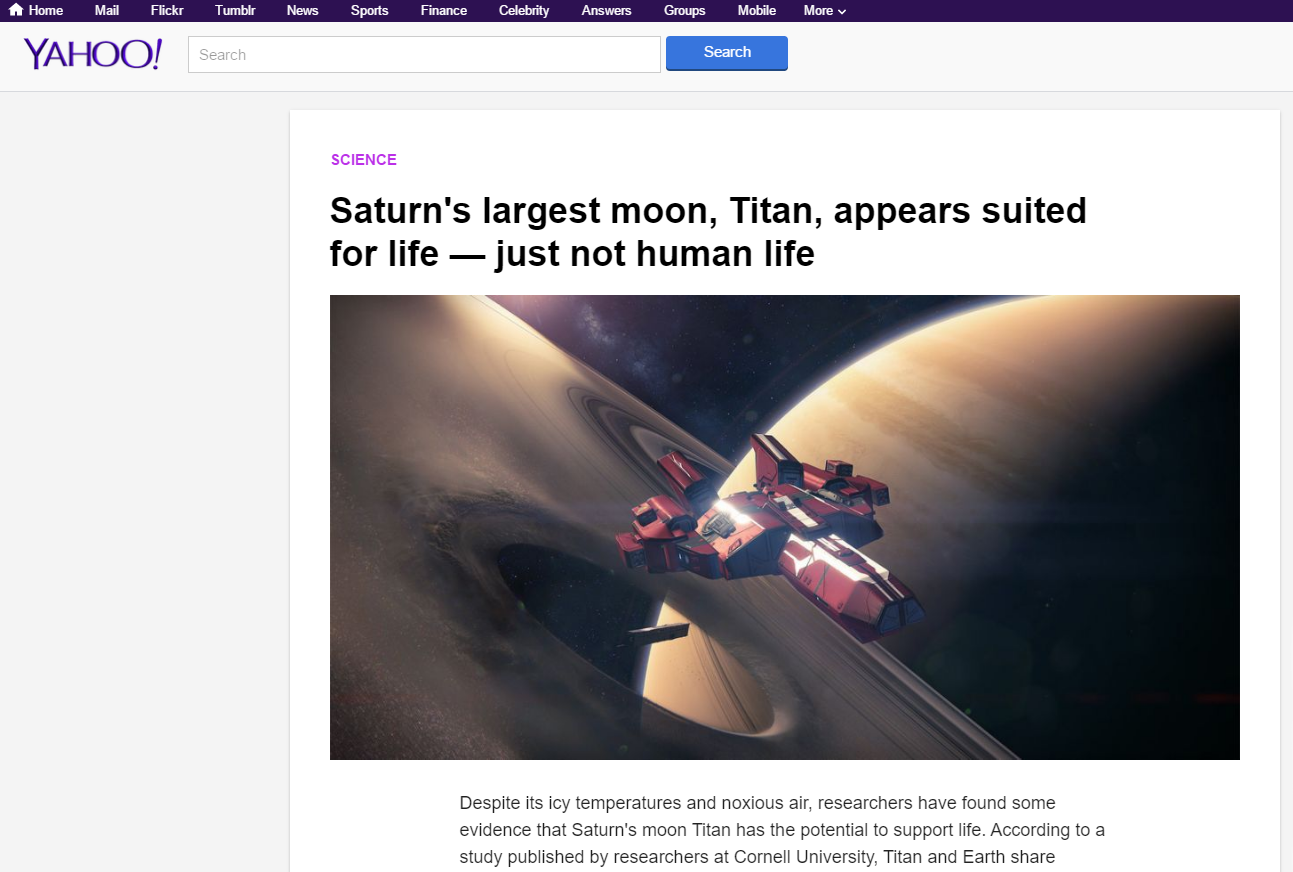 ORIGINAL STORY 8/7/16 10.10am: Yahoo has used a Destiny screenshot to illustrate a news story about Saturn.
I like to think Yahoo's choice of image was deliberate, since the article discusses the chances of life on Titan, which is both a moon of Saturn and the name of a Destiny character class.
Either that, or someone just searched Google Images before having their morning coffee. We've all been there.
It's clear the screenshot is not an actual photo of Saturn - or it should be, since the picture includes a player ship and also Destiny's Dreadnought leviathan in the background.
The story comes as Destiny prepares to round out its second year via the game's annual Moments of Triumph rewards - which this year are actually rewarding.
Regardless, Yahoo News, congratulations on your stealth Destiny article.