Xiaoyu and M. Bison confirmed for SFxT
Screenshot spills the beans.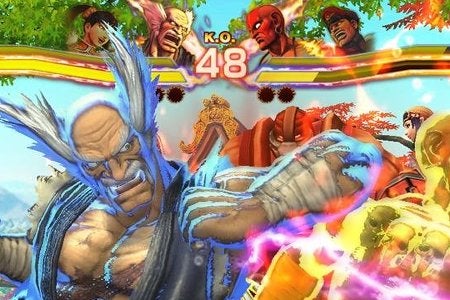 Ling Xiaoyu and M. Bison are playable characters in Street Fighter x Tekken.
Confirmation comes from a screenshot uploaded to the fighting game's Xbox.com page (now removed) spotted by Shoryuken.
The image, below, shows character portraits of Xiaoyu, from Tekken, and M. Bison, from Street Fighter, above the health bars.
The confirmation brings the confirmed player total to over 30, if you include platform exclusive characters Cole MacGrath, Toro and Kuro.
SFxT launches in March for PlayStation 3, PlayStation Vita and Xbox 360.