Xbox wireless controllers are down to £40 at Amazon
A rare £15 discount on one of the best controllers for Xbox and PC, available in black or white.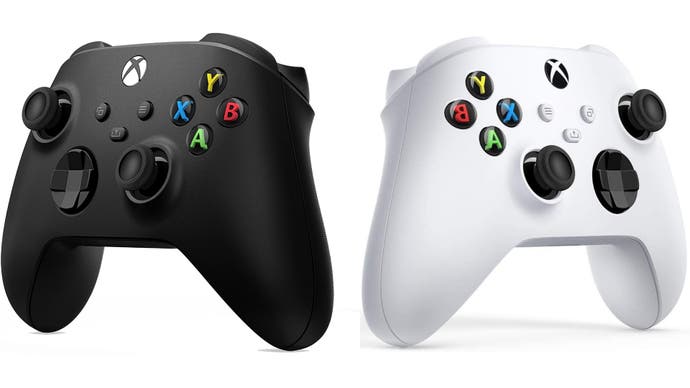 The Xbox controller has remained one of the most popular controllers for Xbox and PC gamers throughout its evolution, with the current Xbox wireless controller picking up the mantle at the moment.
The shape of the controller hasn't wavered much over the years, with improvements coming in areas such as the responsiveness of the triggers, a dynamic d-pad and overall better grip.
The price of the Xbox controllers tend to be consistent too, with discounts not getting much higher than £5 a lot of the time. That's not the case right now though, as both the black and white versions of the Xbox Wireless controller have £15 discounts on Amazon:
This is the lowest price we've seen the Xbox controller on Amazon since Black Friday last year when they dropped to £35, so only a fiver more than that is a really good price to see.
The Xbox wireless controller still sits atop Digital Foundry's best PC controllers list because it's easy to use right out of the box, works with most games, and is well-made.
The controller does require a pair of AA batteries to power however, so it can be worth stocking up in advance or getting the Xbox Rechargeable Battery + USB-C Cable for £20 instead.
The Xbox controller is an excellent PC controller that's even better at the £40 price, and it's also a good way to get that extra controller for when a mate comes round to play on your Xbox.
To stay up-to-date on other deals for Xbox and PC gaming accessories, as well as deals for other consoles and games, follow the Jelly Deals Twitter account where we post the best deals we've found each day.