Xbox One's new dashboard rolling out now
Download weighs in at 1.15GB.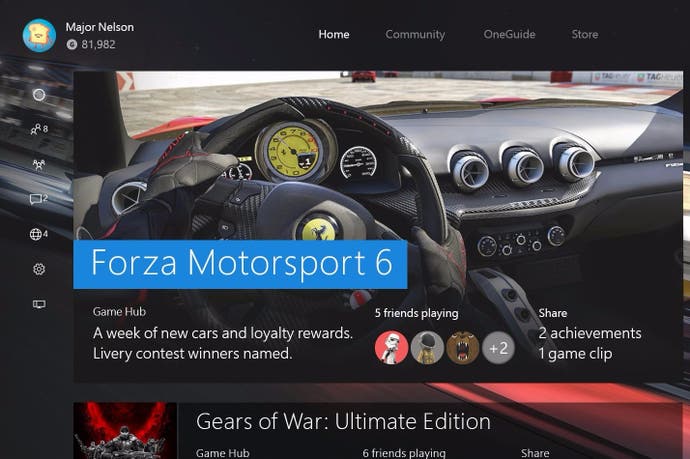 Microsoft has just released the new Xbox One dashboard, which is rolling out now to users worldwide.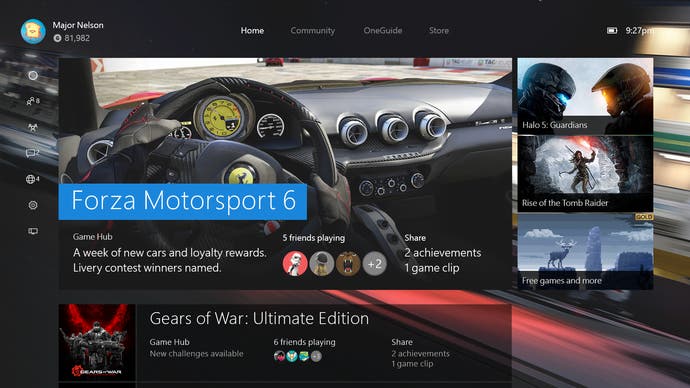 The update weighs in at 1.15GB and will automatically download to your console if it is set to do so.
Otherwise, just head to the System section of your Settings menu and hit Update.
Alternatively, everyone will be prompted to download and install the new dashboard on Monday, 23rd November if it has not been installed already by that point.
The new system firmware redesigns your Xbox One's home screen and makes the whole thing a lot faster to navigate.
Proper Guide functionality is back and built in - it now pops in from the left of the screen when you double tap the Xbox One's Home button. From there, you can check Achievements, Friends, Party settings and more regardless of what you're currently doing/playing.
Xbox One backwards compatibility also launches today with support for just over 100 titles. Assassin's Creed 2, Fable 2, Mass Effect and Mirror's Edge are among the games supported in the programme's initial wave.
We'll have a detailed Q&A with Microsoft's technical wizard Richard Irving later today with lots more detail on the dash.