Xbox One Scorpio revealed as Xbox One X
Launches 7th November worldwide, priced $499 / £449.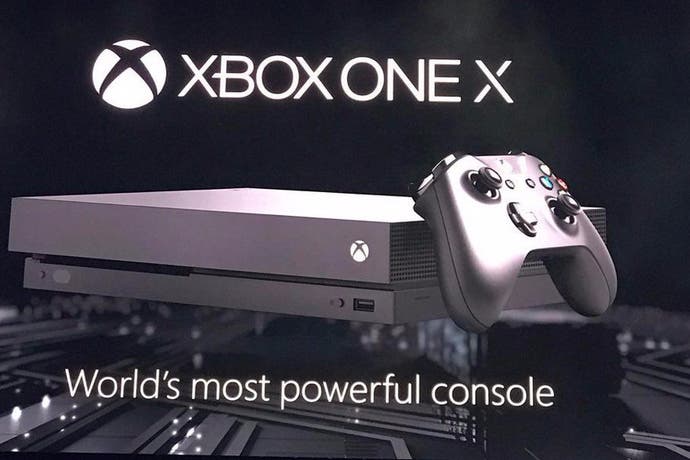 Xbox One X is the final name for Microsoft's Xbox Project Scorpio.
The supercharged machine - as Microsoft calls it, the world's most powerful console ever - will launch worldwide on 7th November. It'll cost £449/€499/$499/CAD 599/AUS 649.
As expected, all Xbox One accessories and games will work with console. Current games will look better and load faster.
Games like Halo Wars 2, Minecraft, Final Fantasy 15, Resident Evil 7, Rocket League and Ghost Recon Wildlands are getting 4K updates.
Inside, it has a liquid-cooled vapour chamber to power the device.
It's also the smallest Xbox console ever - smaller than Xbox One S.