Xbox Live bans users from Skype and Upload. But why?
Microsoft says it "does not monitor direct peer-to-peer communications."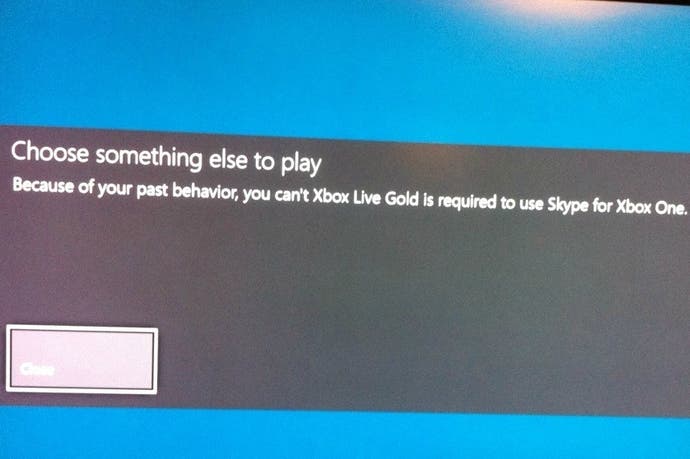 A slew of Xbox One users have claimed that they've been banned from the Skype and Upload Studios apps on Xbox One supposedly due to nothing more than using foul language in their chats and videos.
"I get the message 'Choose something else to play' simply because I assume MS was not happy about a video I uploaded. I think I should have just had a warning," wrote Xbox Live user rbevanx on the Xbox forums.
"I think it's strange that MS allows you to record any game footage when there are games with really bad foul language and I say something like plonker or c*ap and I get my benefits removed especially I had 100 per cent feedback when I was on 360 for about 5-7 years on Xbox Live."
Rbevanx wasn't alone as over a dozen other users piped up on the thread to report a similar experience.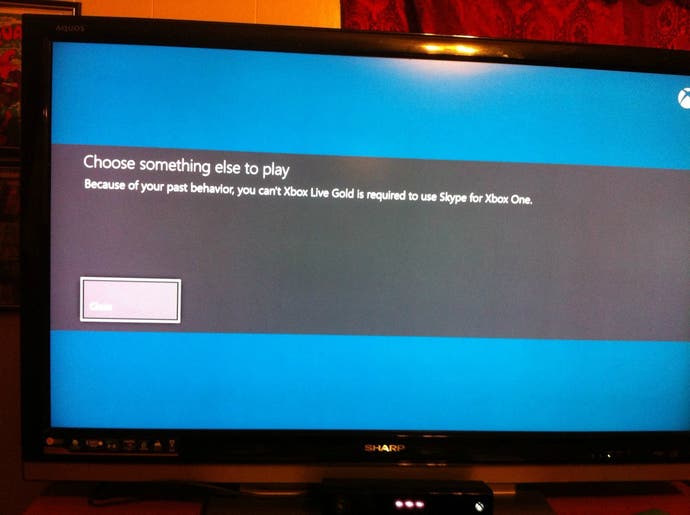 Meanwhile, on Reddit, user MacedonianWolf reported a similar problem. "I made a video and said a bad word (not really a swear in my opinion, but I do understand their displeasure - the nickname of the name Richard) and now I am not able to put Kinect videos on my uploads or upload gameplay at all," the banned user explained.
After getting in touch with Microsoft, MacedonianWolf had the ban lifted on Upload Studios, and was told that they were in "good standing" and that there may be an issue with these apps. However, even after five hours the ban on Skype was still in effect. "Skype still does not respond after five hours since the 'incident,'" the user noted, adding that they "typed a few words of profanity talking about movies," and that the error message cited the ban was due to 'past behaviour.'"
I've reached out to Microsoft to figure out what's going on here and this was the company's official reply:
"To be clear, the Xbox Live Policy & Enforcement team does not monitor direct peer-to-peer communications like Skype chats and calls. We take Code of Conduct moderation via Upload Studio very seriously. The team reviews every clip that is uploaded to the service to help maintain a clean, safe and fun environment for all users."
"Excessive profanity and other Code of Conduct violations will be enforced upon. On Xbox One, we have a more sophisticated system of enforcement. As a result, if someone misbehaves on the service, we may only suspend some of their privileges on Xbox Live such as access to certain apps or use of certain features. We remain committed to preserving and promoting a safe, secure and enjoyable experience for all of our Xbox Live members."