Xbox boss points to Killer Instinct in response to Sony's Street Fighter 5 deal
"Business deals happen."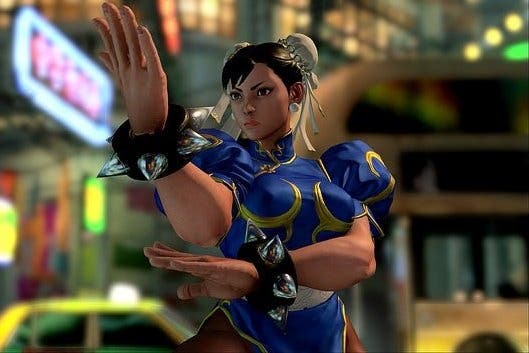 Xbox boss Phil Spencer has responded to questions around Sony's eye-catching deal to make Street Fighter 5 a PlayStation 4 console exclusive.
Last week Capcom announced Street Fighter 5 for PlayStation 4 and PC, then, at its PlayStation Exeperience event in Las Vegas, Sony added PS4 would be the only console the game would ever appear on.
The news was seen as a blow to Microsoft and its Xbox One console. But, when asked about the deal on Twitter, Xbox chief Phil Spencer pointed to the Killer Instinct series.
"Business deals happen," he wrote. "We won't do all of them. When we have a 1st party franchise in a genre I'd rather invest in ours."
Then: "I agree, there is a mix of deals to do but making sure we own IP XBOX gamers love is critical imo."
Killer Instinct, a franchise Microsoft picked up when it bought Rare, was successfully rebooted for the launch of Xbox One by Double Helix Games.
After Amazon bought Double Helix, Microsoft set Dive Kick maker Iron Galaxy to work on Killer Instinct's continued development. Season Two of the fighting game is now underway.
While Killer Instinct on Xbox One received a positive response from the fighting game community, and it continues to enjoy a healthy player count online, the game struggles in comparison to Capcom's long-running and much-loved Street Fighter series, itself successfully rebooted with the 2008 launch of Street Fighter 4 on PlayStation 3 and Xbox 360.
And so, many Xbox One-owning fans of the series have complained that they will not be able to play Street Fighter 5 on their console of choice when it's eventually released. And going by Spencer's tweets, he's disappointed, too.
"I'd love it if Xbox fans could play all of the games, but business just makes some deals happen," said. "It's all part of competition."
Spencer's comments rekindle memories of the drama surrounding Microsoft's deal with Square Enix to make the next major Tomb Raider game an Xbox One exclusive. The difference between that deal and the Sony Street Fighter deal, of course, is that Rise of the Tomb Raider, due out next year, is in fact a timed Xbox One exclusive.
In response to a tweet calling for new games in the Banjo or Conker series, Spencer added: "Love the idea of game franchise bartering, I'll work on making amends for SF."
Then: "We have surprises, announces and great games shipping in 2015, we'll deliver on all 3."
And finally: "... I appreciate the competition, they do good work. I just focus on us and like you say I think that makes us better."
Upcoming Xbox One exclusives include 343's Halo 5, Crystal Dynamics' Rise of the Tomb Raider, a new Gears of War game from Black Tusk, Platinum's Scalebound, a new Crackdown, Fable Legends from Lionhead and Quantum Break from Remedy Entertainment.