Xbox app now lets you set spending limits for child accounts
And approve purchases, view spending history.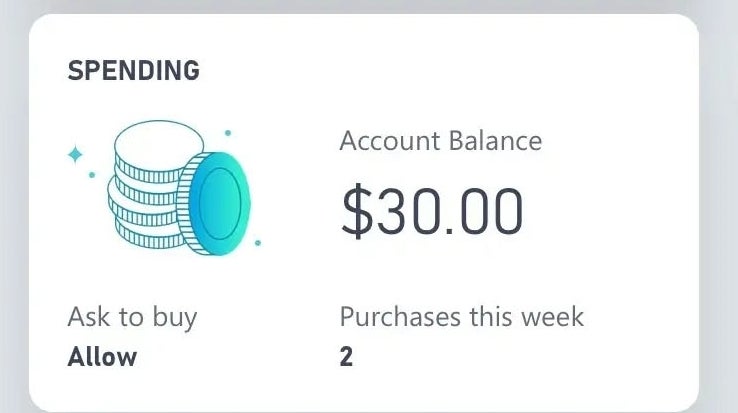 Microsoft's free Xbox Family Settings app now lets you manage a child account's spending power with a set of handy new tools.
You can set a spending limit by manually adding money to their Microsoft account and removing the ability to purchase with a credit or debit card.
You can also toggle an "Ask to Buy" function if a child account wants to make a purchase they don't have sufficient funds for, prompting a request to either make the purchase for the child or add funds to do so.
The ability to view a child account's balance and spending history at a glance have also been added, alongside the app's existing features to track screen time, multiplayer access and limit game content to what is age appropriate.
"One of the top pieces of feedback we've received from parents about the Xbox Family Settings app is to include options to track and manage kids' spending," Xbox Family, Trust and Safety boss Kim Kunes said.
"Feedback has ranged from 'I'd like to add money to my child's account as a reward for good grades on their report card. Can I do this from the app?' to 'I want to give my kid an allowance to spend money on games through the app,' and 'How do I manage how much money my son can spend while he's gaming? I don't want any surprises!'"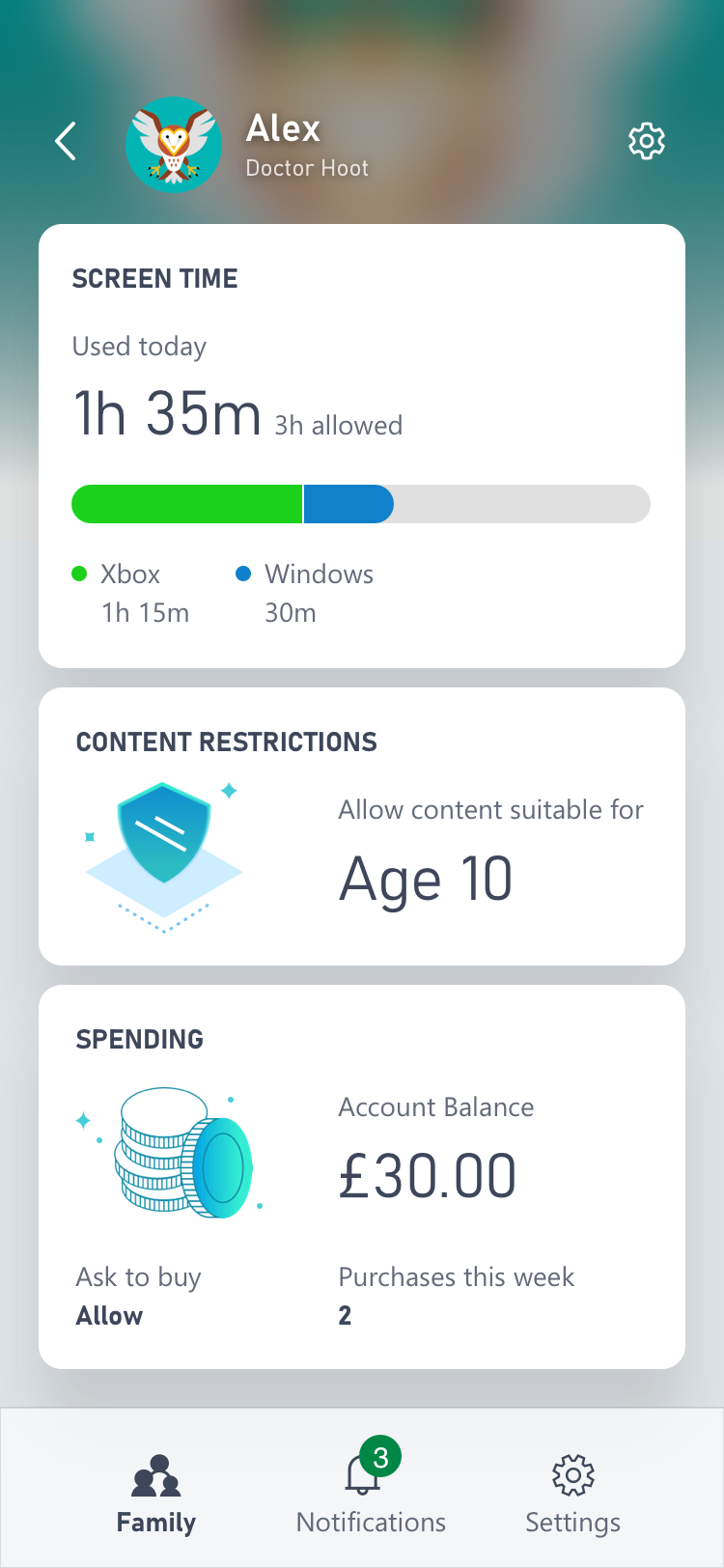 These measures will likely prove useful for those in charge of child accounts (and the children who use them), but will also likely benefit Microsoft.
Kunes notes how the spending limit feature is "a great way to reward your child", for example if "they complete their weekly chores" or "if they did especially well on a recent maths test".
Perhaps we could also see similar features used in the UK if legislation is brought in to control spending on loot boxes, and as individual games like FIFA 21 move to pre-empt legal changes that might block spending on blind box purchases.
A review of loot boxes was launched in December 2019 by the Department for Digital, Culture, Media and Sport, alongside a wider review of the Gambling Act 2005. Last year, the government commissioned Abertay University to assess the evidence for a report expected by the end of 2021. Any changes it recommends could then make it into law in 2022.