X-Men actor Fassbender to star in Assassin's Creed film
Will have a stab at producing, too.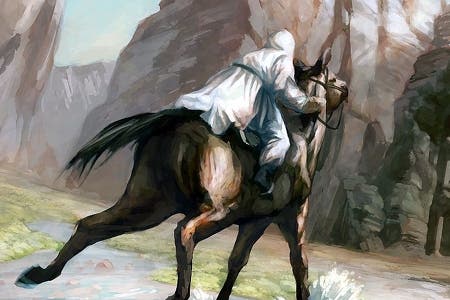 Prometheus and X-Men: First Class star Michael Fassbender will star in and co-produce Ubisoft's planned Assassin's Creed film.
Fassbender will play the role of the series' iconic hooded hero, Variety claims.
Previous reports have suggested the film will be a straight adaptation of the original Assassin's Creed game, meaning Fassbender will likely play Altair, the series' first historical protagonist.
"Michael Fassbender was our first choice," said Ubisoft Motion Pictures boss Jean-Julien Baronnet. "Michael is an extremely smart, talented, versatile and committed actor."
Fassbender will co-produce the adaptation with his own company, DMC Film. Previous negotiations with Sony stalled after "ridiculous" demands from Ubisoft, it was previously reported.
Talks with Sony over distribution may resume after a writer and director are appointed, Ubisoft stated.
"We're open to re-discuss with the key studios once the production package is finalised," Baronnet added. "Whatever the financial model, Ubisoft Motion Pictures will limit its risk investment."