Assassin's Creed stuntman performs real-life leap of faith
125ft jump is the largest performed for a film in 35 years.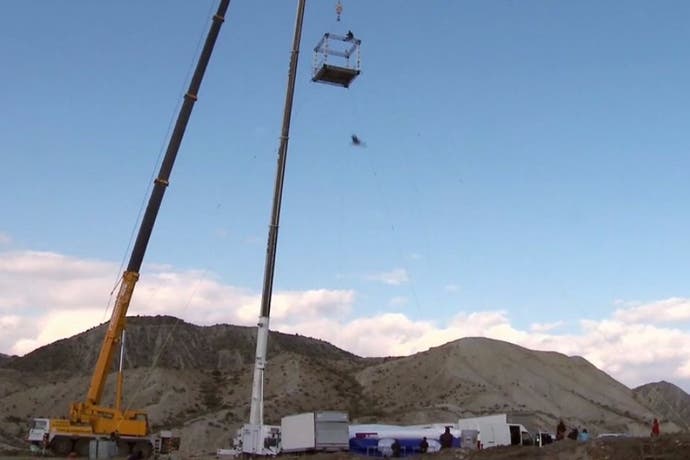 Assassin's Creed stuntman Damien Walters leapt 125 feet for the upcoming film, making this the biggest freefall stunt in the movies in 35 years.
You can watch the stunt performed in the following video, tweeted by the official Assassin's Creed account.
This isn't a world record, however. That honour would go to legendary stuntman Dar Robinson for his 220 foot freefall from Atlanta's Hyatt Regency Hotel for the 1981 Burt Reynold's vehicle Sharky's Machine.
Robinson made the jump just fine and amazingly never broke a single bone in his 19-year career. Tragically, he passed away in 1986 after accidentally driving his motorcycle off a cliff while filming a highspeed chase in the film Million Dollar Mystery.
While Walters' stunt isn't as impressive, it's still unprecedented in an age of CGI.
Walters previously performed stunts in such films as Skyfall, The Huntsman: Winter's War, Jupiter Ascending, and Kingsman: The Secret Service.
Assassin's Creed, which stars Michael Fassbender and Marion Cotillard, will arrive on 21st December.