X-COM creator Julian Gollop has announced a sequel to Chaos
80s turn-based tactics series revived for iOS, PC and Mac.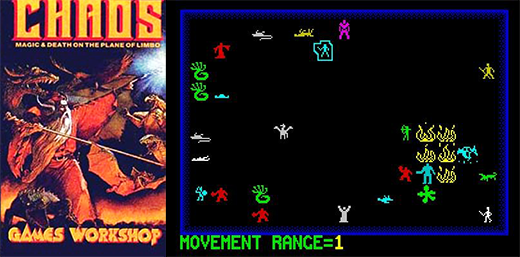 Julian Gollop - best known as the creator of X-COM - has announced a new sequel to his 1985 ZX Spectrum multiplayer turn-based tactics game, Chaos: The Battle of Wizards.
The famed designer made the announcement over twitter where he said, "OK it's official! I am working on a sequel/remake to my classic ZX Spectrum game 'Chaos' - for iOS, PC, Mac - maybe more."
He added that by more he means "hopefully Android, Linux and Ouya as well."
Elsewhere he noted, "It will be 3D for sure. I am using Unity3D."
This will actually be the third game in the Chaos series as Gollop made the 1990 sequel Lords of Chaos for the ZX Spectrum, Commodore 64, Amiga, Atari ST and Amstrad CPC.
More recently Gollop worked as the creative director during the first year of the just released Vita exclusive Assassin's Creed: Liberation's development.