WWE 12: Wrestlemania Edition announced
15 new fighters added.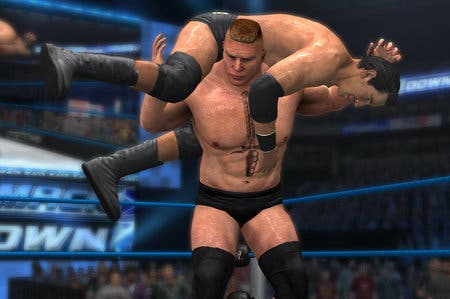 An expanded version of 2011 grappler WWE 12, subtitled Wrestlemania Edition, launches some time in May on PS3 and Xbox 360, publisher THQ has announced.
It includes all the content included in the original release as well as the following extra playable characters:
The Rock
Shawn Michaels
Jerry "The King" Lawler
Jim Ross
"Macho Man" Randy Savage
Trish Stratus
Batista
Mick Foley
Brodus Clay
Michael Cole
Brie Bella
Nikki Bella
Vickie Guerrero
Kharma
Alicia Fox
There's also a handful of alternative costumes on offer: Road Warrior Hawk, Road Warrior Animal, Edge and Christian.