Wolfenstein 2: The New Colossus' "free trial" is available now on consoles and PC
Play a bit for nowt.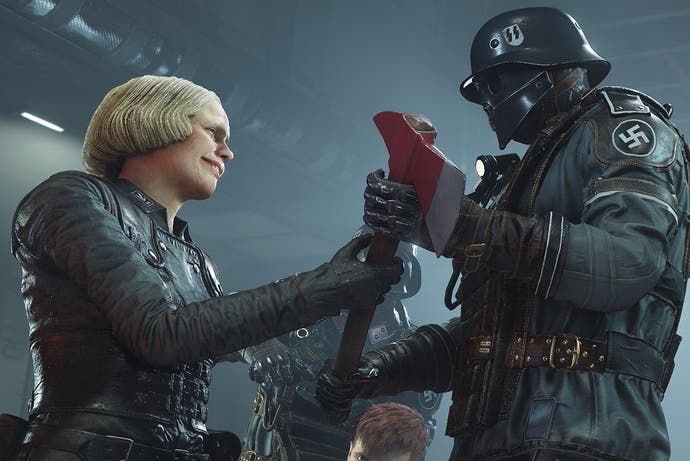 First-person Nazi-shooter Wolfenstein 2: The New Colossus is getting a "free trial" on Xbox One, PlayStation 4, and PC, starting today.
The free trial (or "demo", if you're an old-fashioned sort like me) should be available now on Steam, the PlayStation Store, and the Xbox Games Store, and will let you play through Wolfenstein 2's entire first level.
If you download the trial and like it enough to want to embark on the full-fat Nazi-punching adventure, Bethesda notes that your save game will carry over to the proper game.
If it does take your fancy, it'll definitely be worth keeping an eye out for discounts on the game as Black Friday draws closer. A cursory look online, for instance, reveals that Wolfenstein 2 is currently reduced to £27.49 on Steam (that's the Deluxe Edition; there's no discount on the standard version yet) and £29.99 on the Xbox Store. It's also listed as being 50% off for PlayStation Plus subscribers in Sony's PlayStation Store pre-sale sale.
Wolfenstein 2 is, of course, well worth checking out if you haven't already. As Edwin Evans-Thirlwell said in his review, "The New Colossus is a game that straddles moods and periods, buffoonery and biting insight, cartoon villainy and insidious real-world malevolence".
"It is frequently crude and half-baked, mixing fart jokes with oafish interpretations of trauma, but also strikingly ambitious and a lot more intelligent than it often seems."