Control, Wolfenstein 2: The New Colossus lead March's PlayStation Now offerings
Plus Shadow of the Tomb Raider and more.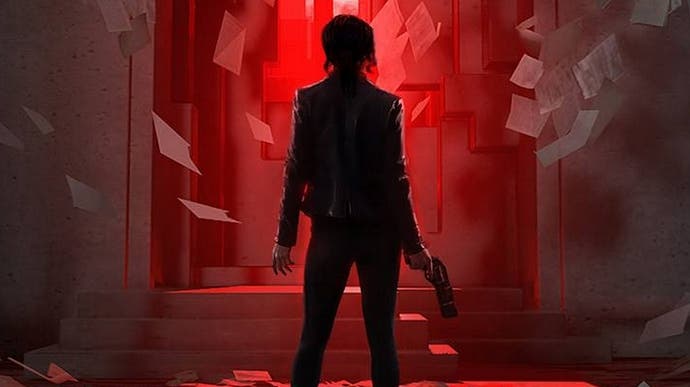 Hey there, PlayStation Now subscriber! Are you curious to know what new streaming delights are yours for the taking this month? Then allow me to share the news that Control, Shadow of the Tomb Raider, and Wolfenstein 2 lead an excellent line-up of additions in March.
As of right now, PlayStation Now subscribers have access to 11 new titles, with my own personal pick being Remedy's stellar paranormal shooter Control.
Unfolding in the austere, appropriately mundane (if you can ignore the occasional dimensional instability) office building of the Federal Bureau of Control - a shadowy government agency charged with keeping the paranormal contained and away from the public - it's part wonderfully visceral, psychically-enhanced third-person shooter, part nosy exploration adventure, with both elements given a huge lift thanks to some masterful world building.
"It revels in the peculiarly warm gloss of polished concrete, the simple and undeniable thrill of combat backed up with enthusiastic physics and animation, and the visual buzz of UI that has a stark, minimalist beauty to it," is how Christian Donlan put it in his Recommended review.
As for Shadow of the Tomb Raider, it's the third entry in Crystal Dynamics' slick, solidly designed Lara Croft reboot. Once again, there's plenty of engaging gunplay and puzzling to be found, along with some spectacular set-pieces, but the new series remains as po-faced as ever.
"Instead of focusing on the thrill of discovery and the wonder of far-flung forgotten corners of the world," wrote Aoife Wilson in 2018, "this series was all about a contrived revenge story that no-one asked for. Shadow of the Tomb Raider's big problem, much like the two previous games, is that there's far too much darkness and not enough levity".
The same can't be said for Wolfenstein 2: The New Colossus, which, despite being bottom to brim with guns and Nazis, still finds room to hit a whole range of emotional beats.
"The New Colossus is a game that straddles moods and periods, buffoonery and biting insight, cartoon villainy and insidious real-world malevolence," said Edwin Evans-Thirlwell in his Recommended review. "It is a well-wrought FPS caught on the rocks of some marvellous, horrendous discussions about race, gender, discrimination and complicity. It is frequently crude and half-baked, mixing fart jokes with oafish interpretations of trauma, but also strikingly ambitious and a lot more intelligent than it often seems."
And if those big three somehow aren't enough to be getting on with, PlayStation Now has ample more lined up for March, with the full list of additions looking like so:
Control (available until Monday, 31st August)
Dead or Alive 5 Last Round
Nascar Heat 3
Nights of Azure
Nights of Azure 2: Bride of the New Moon
Romance of the Three Kingdoms 13
Shadow of the Tomb Raider (available until 31st August)
Toukiden 2
Toukiden Kiwami
Warriors All-Stars
Wolfenstein 2: The New Colossus
PlayStation Now is available on PS4 and PC and costs £8.99 a month, or £49.99 for the year. There's also a seven day free trail if you fancy giving it a whirl before money changes hands.