What in the Universe is Deus Ex: Mankind Divided?
Trademark emerges, tongues wagging.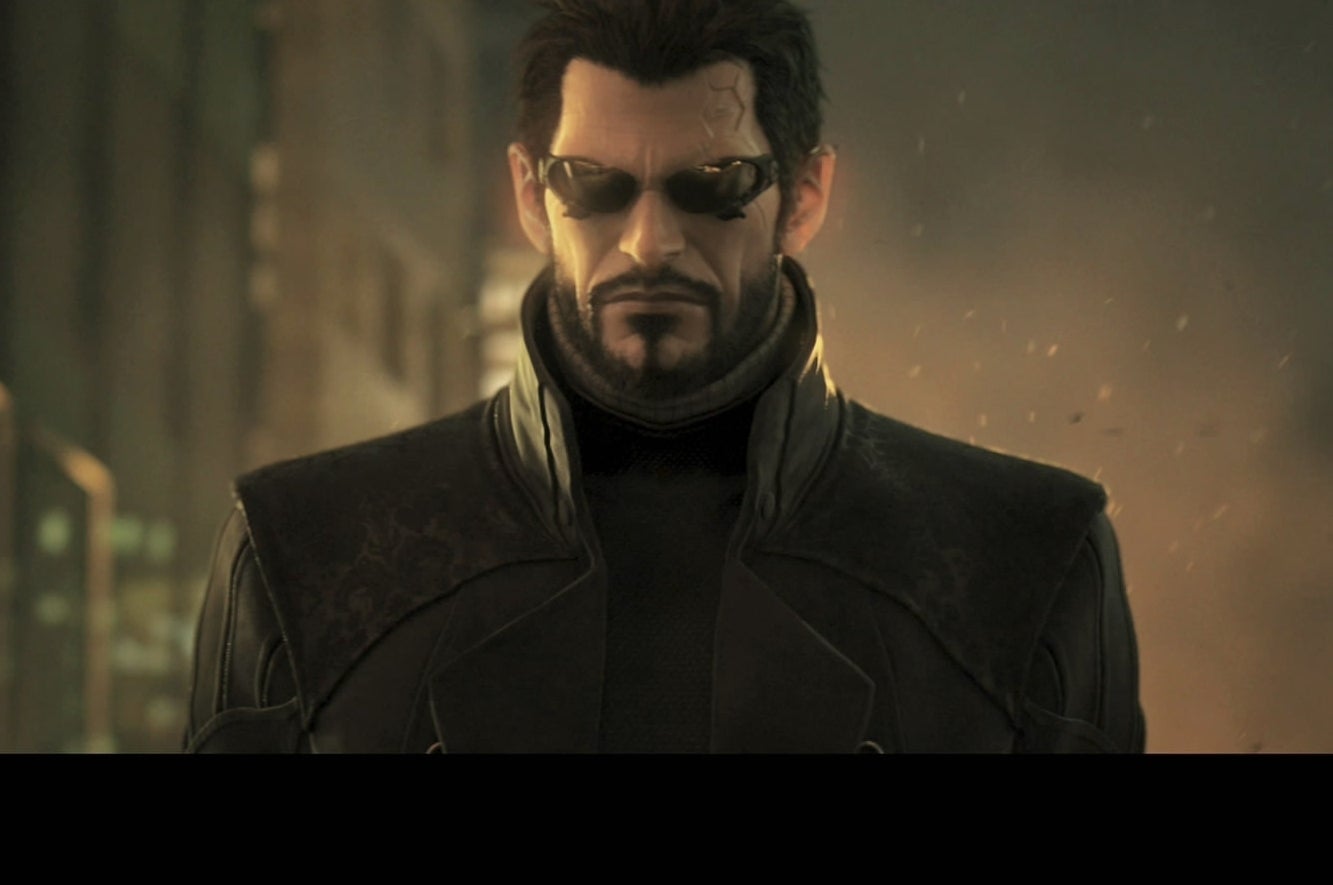 Square Enix has filed a trademark for Deus Ex: Mankind Divided - but what is it?
Is it a mobile game? Last year Square Enix released a Deus Ex: Human Revolution spin-off for mobile devices called The Fall, so it's entirely possible. The Fall eventually made its way to PC.
Or perhaps it's the next big budget Deus Ex game, which Square Enix has confirmed is in development.
In October last year, David Anfossi, boss of Deus Ex and Thief developer Eidos Montreal, revealed plans for Deus Ex: Universe.
"The concept behind Deus Ex: Universe is to create an ongoing, expanding and connected game world built across a generation of core games," he said at the time.
"It's a commitment on our part to deliver meaningful content that expands the franchise on a regular basis and to deliver a deep conspiracy that will span several connected Deus Ex games, creating a more immersive and richer experience than ever before."
Anfossi said Deus Ex: Universe will include PC and console games, as well as additional Deus Ex "experiences" for smartphones, tablets, books and graphic novels. Perhaps Mankind Divided is a part of this.
Whatever the case, we know a new Deus Ex game for PC, PlayStation 4 and Xbox One is in development. Anfossi said so himself. In October he said most of the Human Revolution team was already working on the game, so we imagine it's progressed significantly since then.

We even have a piece of concept art for the game, which shows trans-humanism segregation, "a backdrop to our vision for the next Deus Ex," Anfossi said.
"It represents a 'ghetto-city' voluntarily built in order to separate the classes. The people in this segregated class have reshaped their environment, nostalgic for their ideal of Cyber Renaissance. This dark and dystopian vision sets the tone for things to come in Deus Ex."
We've asked Square Enix for comment.