Well, there's always Don Bradman Cricket 14
New trailer capitalises on Ashes Cricket 2013 drama.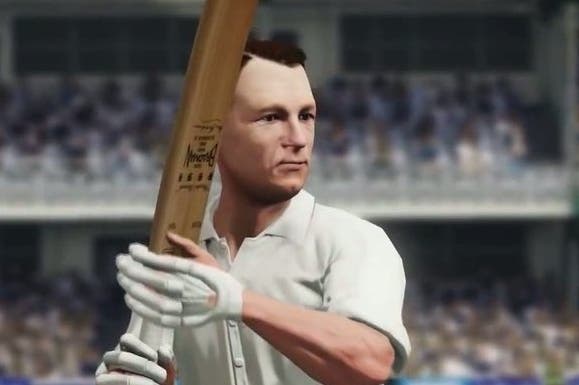 With Ashes Cricket 2013 cancelled after its catastrophic launch was deemed "not fit for purpose" by angry customers, what next for cricket-loving gamers?
Next up to bat is another Australian-made cricket video game, but this one aims to put in an honest innings - unlike its defunct competitor.
Developer Big Ant Studios, in a somewhat opportunistic move (but who can blame them?), released a new trailer for Don Bradman Cricket 14 capitalising on the press Ashes Cricket 2013 received upon its removal from Steam last week. It's due out on PC, PlayStation 3 and Xbox 360 next year.
The game, under license with the Bradman Foundation, has been in development for four years. There's a career mode, dynamic time of day and an online save system that lets you continue your match whenever you want with online 
opponents.
Sir Donald George Bradman is considered the greatest Test batsmen of all time, with an incredible Test batting average of 99.94.
Will Don Bradman Cricket 14 disappoint like Ashes Cricket 2013? Or will it knock cricket fans for six? At least the trailer, below, features animations that correspond to the laws of physics.