Watch: We fought Shadow of War's Balrog
The dark fire will not avail you.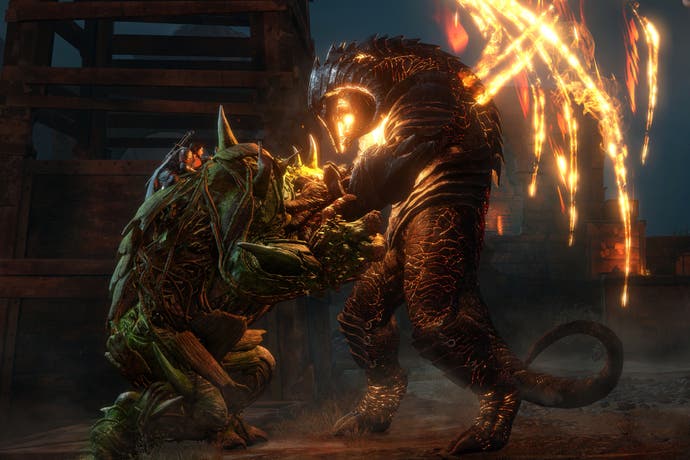 When Middle-earth: Shadow of War was first announced, one of the things fans focused on most was the appearance of a Balrog in the game's announcement trailer. For anyone whose Tolkein knowledge is a little rusty, a Balrog is a creature of legendary proportions - one showed up in The Fellowship of the Ring and took Gandalf with it when it left.
The Balrog's inclusion, in other words, left some fans a bit worried; including such a vast character from Middle-earth's bestiary was either going to lead to an immensely satisfying piece of gameplay or a bitterly disappointing one. Having played the first story mission involving the Balrog for myself, I'm afraid to say that it currently looks to be more of the latter.
You can take a good look at the story mission for yourself in the video below (spoiler warning, obviously), but in short the Balrog fight feels rather underwhelming. The creature itself moves with a speed and fluidity that jars with its size, for one thing, while you yourself fight it with the aid of a creature of the exact same size. That's a strange decision, if you ask me - the terrifying, eldritch vastness of the Balrog is lost, turning it into a fight with a few different combat mechanics that, simply, aren't as much fun to use as the silky smooth combat on offer in the rest of the game.
I was told the story mission I saw was only the first of a number of escalating fights with the Balrog in Shadow of War, so perhaps things will be different in the finished game. For the time being, however, I rather wish Sauron's forces hadn't summoned it in the first place.
This article (and video) was based on a visit to Monolith in Seattle. Warner Bros paid for flights and accommodation