Watch us play PS4 Assassin's Creed 4 from 5pm GMT
Next-gen Assassin's, plus a little bit of loot for you to pick up.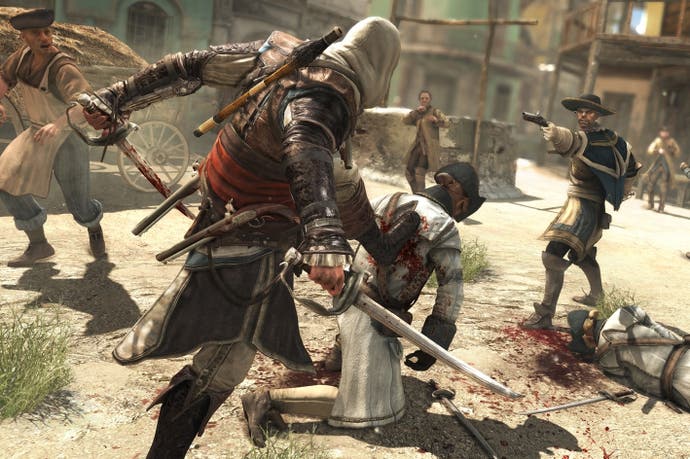 Some of the first-party offerings on the new generation of consoles (I think we're going to have to retire next-gen soon) might fall a little flat, but at least the third-party publishers have your back. I've already put forward a case for Need for Speed: Rivals being the best bet to pick up with your new console on day one, and Assassin's Creed 4: Black Flag puts up a pretty good argument too.
Ian's going to be livestreaming the PlayStation 4 version from 5pm GMT today, and during the process he's also giving away a handful of copies of the PS3 and 360 versions, including a special Black Flag edition, so it should be well worth tuning in.