Watch: Aoife and Chris ride chocobos and bully giraffes in Final Fantasy 15
An hour of new gameplay.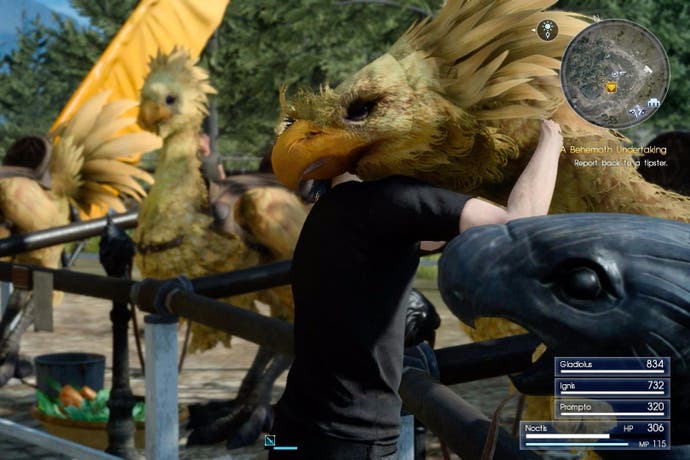 Last month, you might have seen that Aoife and Chris went to play Final Fantasy 15, discovering to their delight that the game is making great strides. Aoife in particular was impressed by the changes made to the combat system, providing a more fluid and intuitive experience.
With Final Fantasy 15 now tantalisingly close to launch, Aoife and Chris were recently given the opportunity to pick up the adventures of Noctis and pals where they left off, thereby bringing you an hour of new gameplay footage.
In the video above you'll see fishing, bird bothering, giraffe bullying and - of course - chocobo riding. You'll also hear Aoife and Chris argue about whether or not they can afford a club sandwich, because why not. While we're talking about the audio, actually, please be aware that Chris' mic was playing up for the much of the recording, so he sounds a bit weird for the first half of this video. Sorry about that - do your best to ignore it as you soak in the lovely, leather clad atmosphere of Final Fantasy 15.
If you missed the first half of Aoife and Chris' adventures, by the way, you can catch up with them here.
We'll doubtless be making more Final Fantasy 15 video once we get our hands on a final copy of the game, so if there's anything in particular you'd like to see us focusing on, please do let us know in the comments.