Watch 40 minutes of MGS5: The Phantom Pain
Contains optional micro-transactions, but everything is unlockable for free.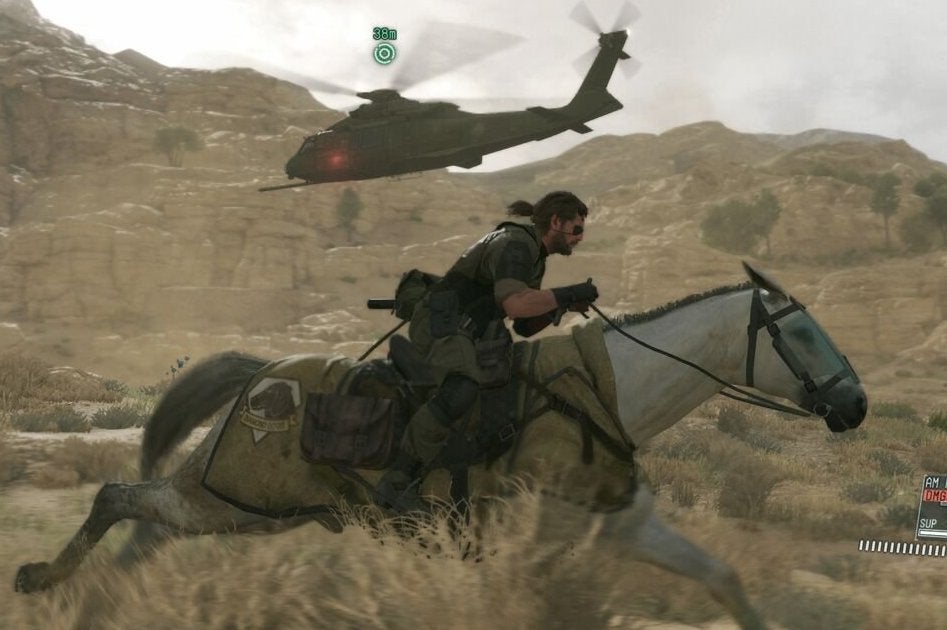 You can now watch a whopping 40 minutes of Metal Gear Solid 5: The Phantom Pain gameplay, via a new E3 video by IGN.
First off, Konami addressed concerns regarding micro-transactions. The publisher confirmed that these will be an option for players pressed for time, but everything in the game will be unlockable through regular play, so you needn't spend a dime. Based on my time with it, I was never less than entertained slithering around with a tranquilizer gun, so I'm hopeful that these optional micro-transaction won't make the game feel overly restrictive for the penny pinchers among us.
There's plenty of neat details demonstrated in this video, like the ability to play as character who aren't Snake, at least in Free Roam mode (i.e. when you don't have a mission selected).
You can listen to music on your iDroid, which isn't a new feature, but this is the first time we've seen bits of The Phantom Pain's setlist. It contains Kids in America, The Final Countdown, Take on Me, Maneater, True, and Only the Time Will Tell.
This lengthy demo shows us what it looks like to use your canine, D-Dog, in action. He'll sniff out items and distract guards, should you choose to deploy him.
For more on the MGS5: The Phantom Pain, you can read my thoughts on its first 15 hours. At one point I declared it "the most fun stealth action game I've ever played."