Warframe's expansive Plains of Eidolon "remaster" out now on PC, on consoles soon
UPDATE: Now available on consoles.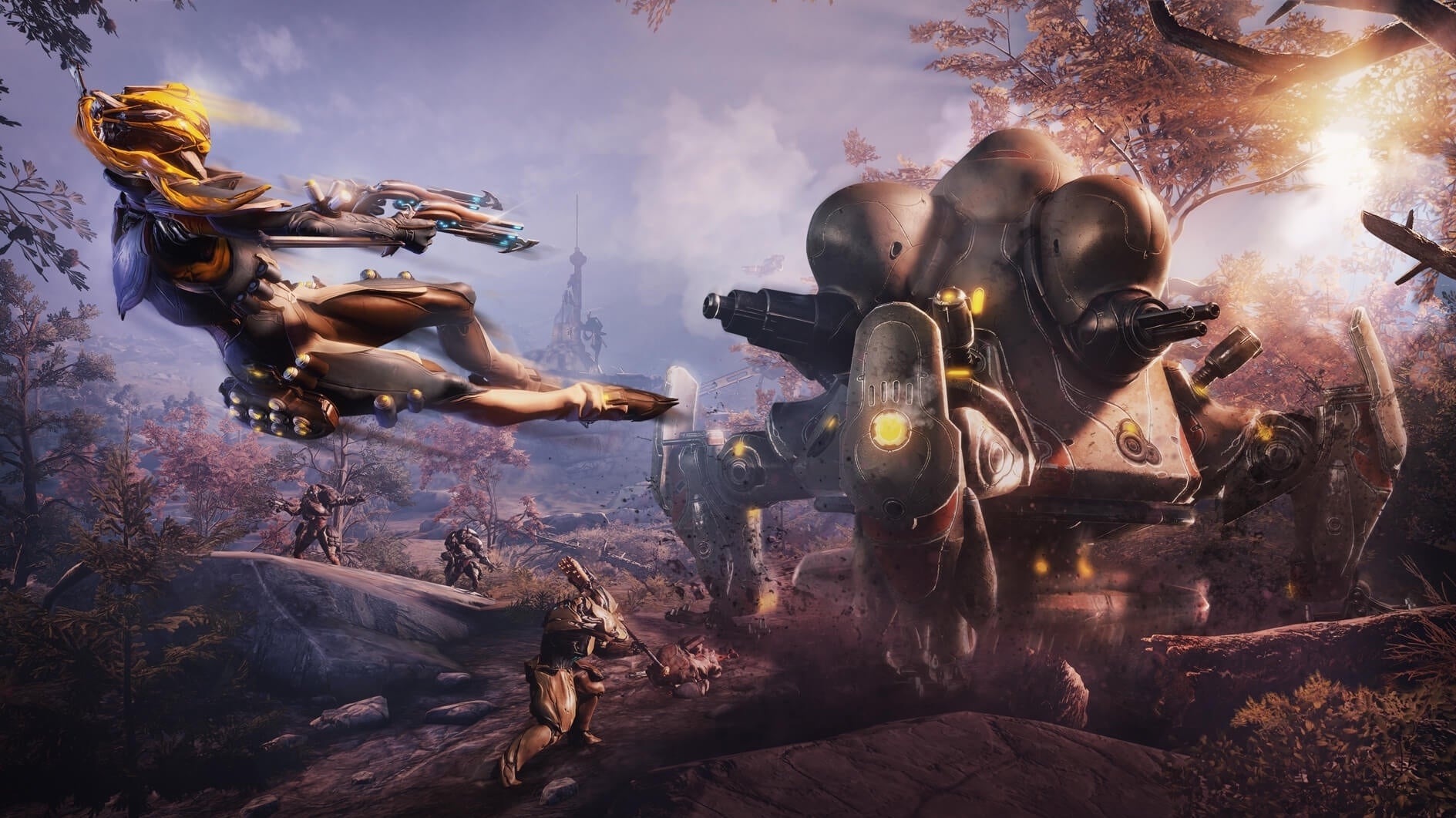 UPDATE 17/4/19: If you've been waiting impatiently, fingers twitching, for the arrival of Warframe's Plains of Eidolon "remaster" on consoles, then you may finally exhale. Warframe's latest update is now available to download on Xbox One, PlayStation 4, and Switch.
In case you missed its PC debut several weeks back, developer Digital Extremes' recent update overhauls the Plains of Eidolon - Warframe's first foray into open-world design, which originally released in 2017 - with extensive visual improvements (including better lighting and foliage), new enemies, and economic balance changes. You'll find additional details below.
---
ORIGINAL STORY 5/4/19: Digital Extremes has just released a major overhaul of Warframe's gorgeous, but imperfect, Plains of Eidolon area on PC, further beautifying its already stunning vistas, adding new enemies and activities, plus a whole lot more.
Plains of Eidolon - Warframe's first foray into open-world design - initially released on PC in 2017, and was incredibly well-received. It had issues however, sometimes feeling a little too empty for its own good and featuring an economy that was heavy on the grind. Digital Extremes' Plains of Eidolon remaster should go some way to addressing both complaints.
There are, for instance, a wide range of visual improvements designed to enhance and add variety to the existing map, including updated terrain textures, dynamic lighting (incorporating a more nuanced day-night cycle), and "richly detailed" trees and foliage. All of which should run more smoothly, says Digital Extremes, thanks to some under-the-hood technical tweaks.
Eidolon's improved good looks are accompanied by a new Grineer enemy mobile defence platform, known as the Tusk Thumper, which comes in three varieties - the standard Tusk Thumper, the Tusk Thumper Bull, and the Tusk Thumper Doma. Digital Extremes explains that Tenno will need to locate and exploit the new machines' vulnerabilities to bring them down - although it notes that reinforcement drones will be released if players take too long.
The remastered Plains of Eidolon are also now home to new Kuaka and Condroc variants, plus the strange bird-like Mergoo, which can be found throughout the area's coastal regions. These are tied into the newly introduced tracking and tranqing system, which has been carried over from Warframe's recent snowbound Fortuna expansion, and players can earn various rewards (including new decorative Floofs) for their conservation efforts.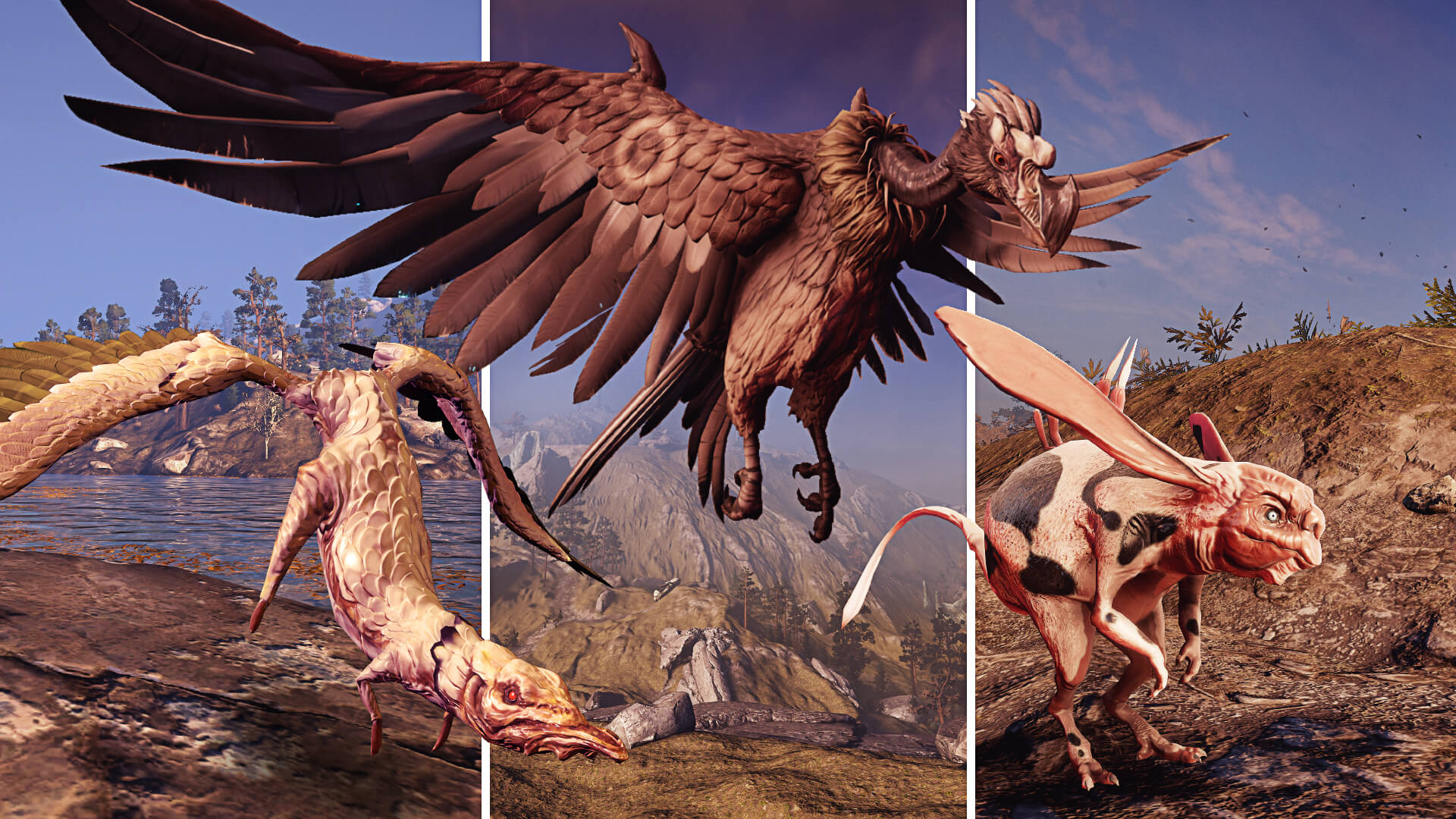 Lastly, Digital Extremes' Eidolon overhaul brings a number of economy changes to Cetus and the Plains of Eidolon, again influenced by work on Fortuna. These come in a variety of forms - from adjustments and additions to replacements and removals - and should go some way to easing the area's grind. Full details, alongside a complete rundown everything in the new update, can be found in Warframe's latest patch notes.
Digital Extremes says that PlayStation 4, Xbox One, and Switch players can expect to see the changes on their platform of choice soon.