War Thunder dev's F2P car combat game Crossout enters closed beta
Twisted Metal meets Mad Max.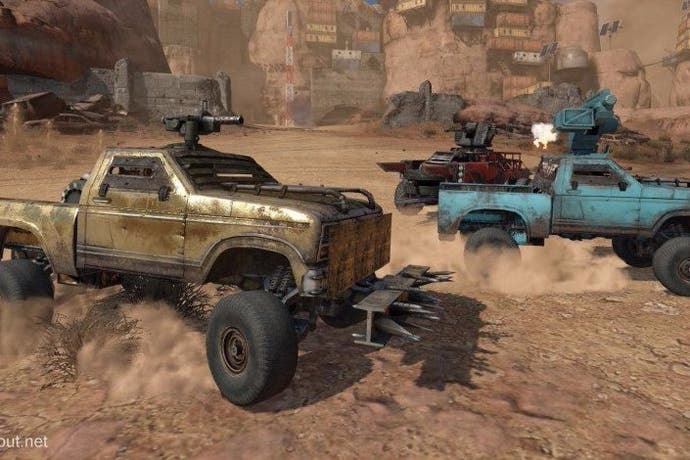 War Thunder developer Gaijin Entertainment's upcoming free-to-play car combat game Crossout has entered closed beta.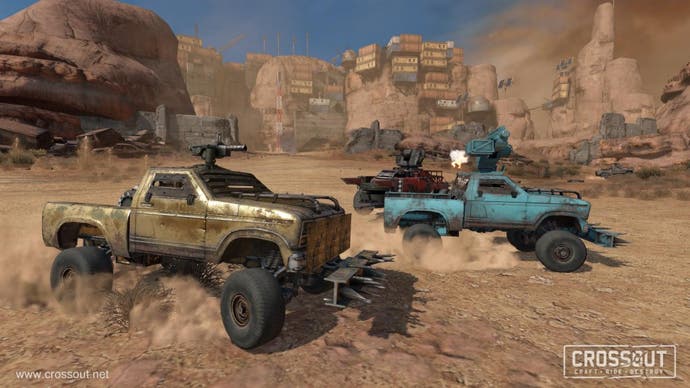 To access the beta you'll need to buy a starter pack, the cheapest of which starts at $19.99 (or your local equivalent). This "Born to Fly" pack includes the unique vehicle Iron Claw, a rare 20mm autocannon, 1300 in-game coins, and more.
Crossout looks a little like Twisted Metal meets Mad Max with its machine gun-mounted cars duking it out in the desert. There's a huge degree of customisation available too.
The game will feature both PvP and PvE co-op options. Players will choose a faction then be rewarded by parts specific to said faction based on a series of in-game awards.
More details can be found on the official site. Here's a trailer showing some early gameplay.