Want to win a copy of Assassin's Creed Odyssey on PC?
Entry closes Thursday, 4th October.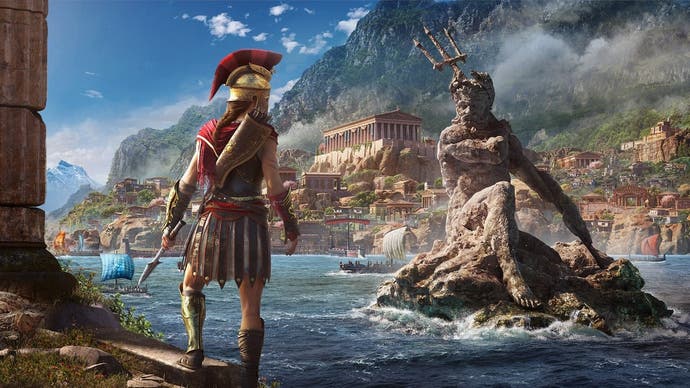 Time once again for another one of those 'enter this if you want to win something'-type giveaways - this time around, you've got a chance to win a copy of Assassin's Creed Odyssey on PC (in either its Standard or Gold edition) from GamesPlanet, which is partnering up with Jelly Deals for this very occasion.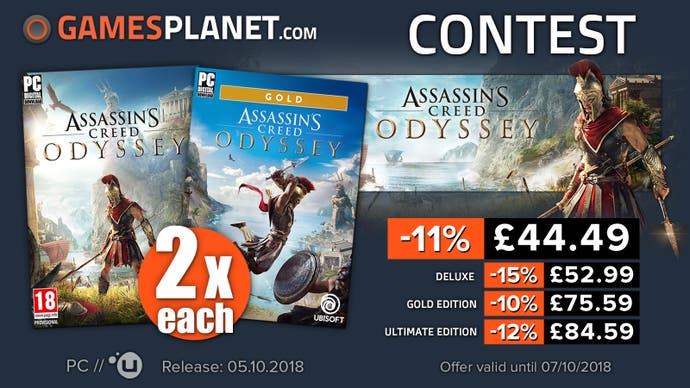 As mentioned, you've got just under a week to enter using the widget below (or this link here) to be in with a chance of winning one of four copies of the game - there are two standard editions and two Gold Editions up for grabs. Entry closes at 23:59:59 on Thursday, 4th October.
Jelly Deals x GamesPlanet Assassin's Creed Odyssey giveaway
You can also, if you fancy it, hop on over to GamesPlanet and check out the rest of the site's wares, which include a set of daily flash deals, and more.
Elsewhere, you can check out Jelly Deals for a bunch of recent articles including a Claire Redfield cosplay guide, Life is Strange cosplay guide, Lara Croft cosplay guide, and more. There's also guides up and running for the best PS4 Black Friday deals, Xbox Black Friday deals, and more - just in time to bookmark those suckers ahead of November.