Vlambeer's dogfighting game Luftrausers launches in a fortnight
Simultaneous release on PS3, Vita, PC, Mac and Linux.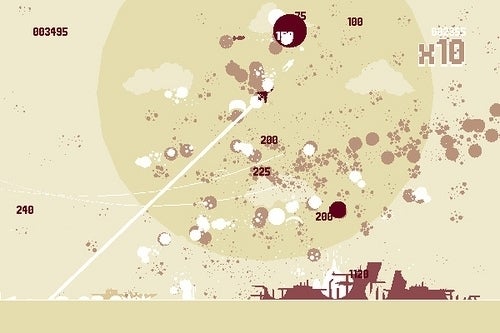 Vlambeer's sepia-toned dogfighting arcade game Luftrausers will finally be released on 18th March on PS3, Vita, PC, Mac and Linux, the developer announced on Twitter.
Luftrausers is being published by Hotline Miami and Shadow Warrior publisher Devolver Digital and the game will feature over 125 airplane combinations and 100 missions.
Pre-orders on Steam are 10 per cent off the usual £6.99 / $9.99 price, making it currently £6.29 / $8.99.
Additionally, really hardcore fans will be able to buy it in bulk via the £524.25 Air Raid Pack that contains a whopping 101 copies of the game.
Luftrausers has been on the studio's docket for awhile (it was announced in March 2013 for an expected spring 2013 release), but it was pushed back in part due to a studio called Rubiq Lab shamelessly ripping the game off with the similar-looking SkyFar. This was the second time this happened to Vlambeer after its browser game Radical Fishing was cloned with the hackjob Ninja Fishing before Vlambeer could release its own commercial remake, Ridiculous Fishing.