Video: Watch us play The Escapists
Breakout.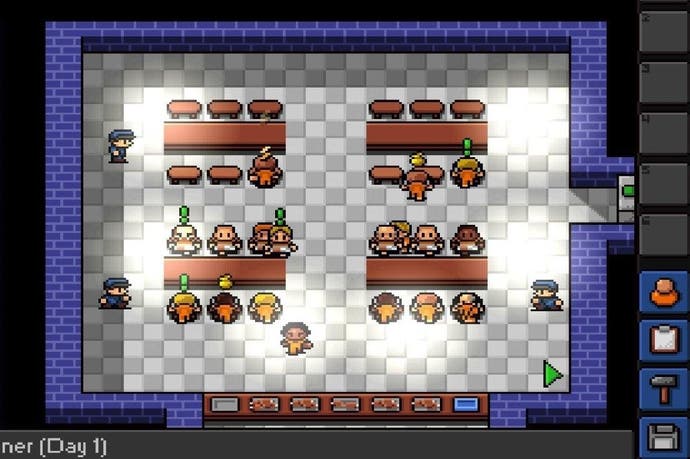 The Escapists is the latest game to come from Team 17, the company that was known for churning out Worms games on an annual basis until it changed tack and offered a helping hand to interesting indies. It's a fascinating prospect, kind of like Introversion's Prison Architect flipped on its head, with you wrestling with the routines of life inside and planning your own escape. Solid, smart stuff.
It's bound for Xbox One at some point in the future, with the PC version to come first, but if you're impatient you can pick it up on Steam Early Access as of last week. If you're really, really lazy then Ian Higton will even play it for you from 4.30pm BST today.