Video: Watch us play Mario Kart 8's Mercedes DLC
And join in too! We're live at 4.30pm BST.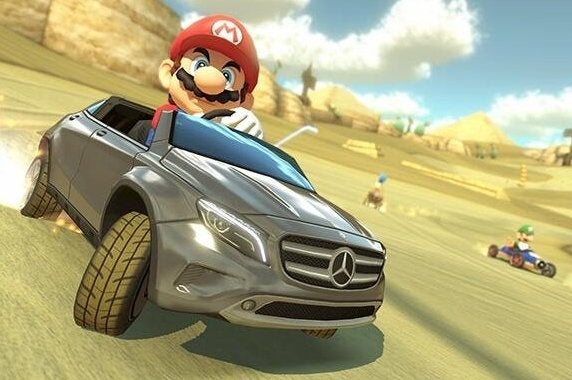 Today's announcement of Zelda and Animal Crossing-themed Mario Kart 8 DLC received a positive reaction from fans - unsurprising, considering the popularity of both franchises.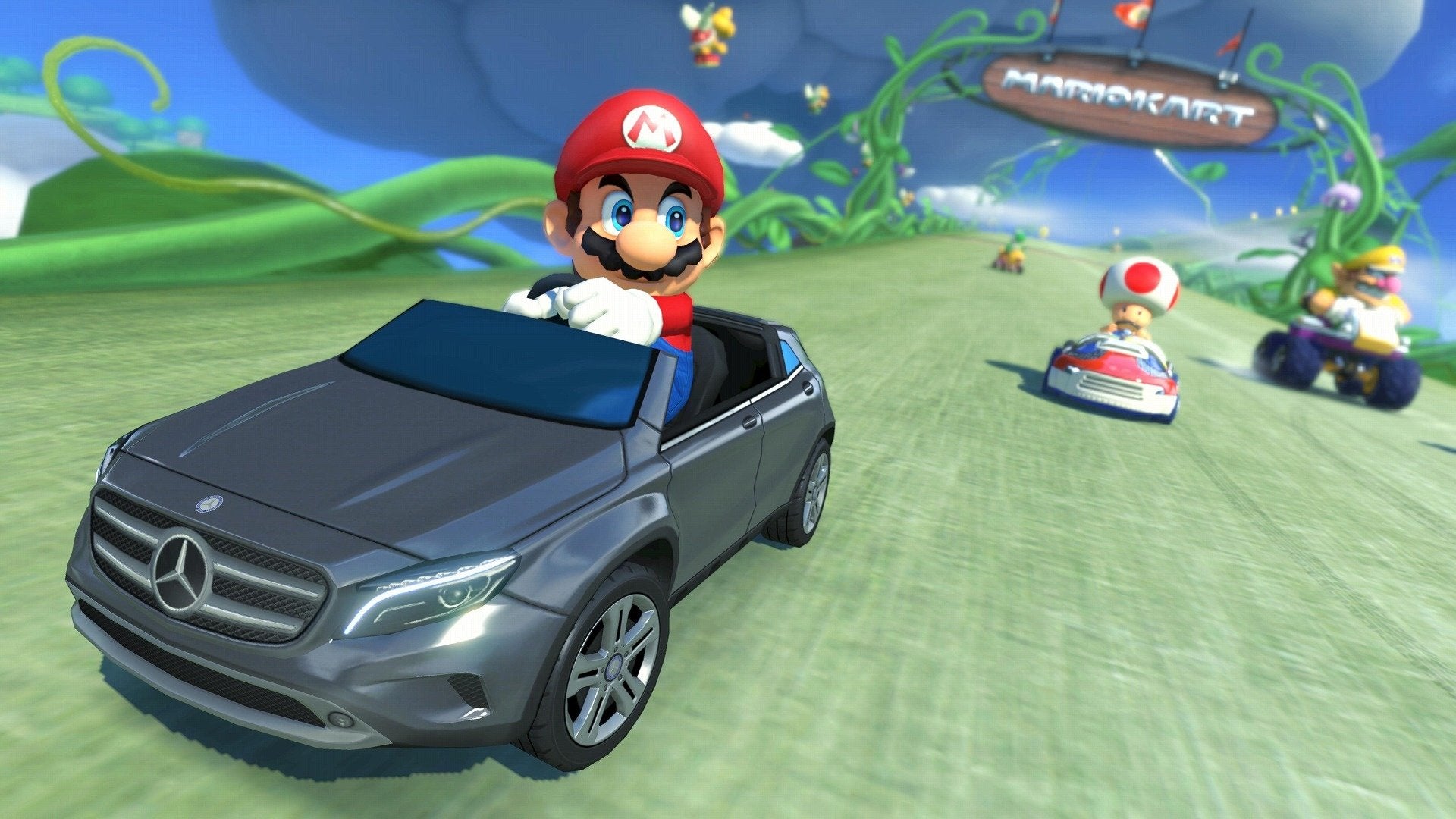 But some still questioned the move, saying that Mario Kart should stay just for Mario characters. To that I can only point to the launch of today's trio of hulking Mercedes Benz vehicles and say how Link, Villager and Isabelle fit in far more neatly.
So just how odd do the Mercedes-Benz GLA, the 1950s 300 SL Roadster and the 1930s Silver Arrow look gliding round the tight turns of Shy Guy Falls? We intend to find out.
Eurogamer's YouTube editor Ian Higton and I will be live-streaming gameplay featuring the new cars from 4.30pm BST today. We're also paid-up pre-purchasers of the upcoming Zelda and Animal Crossing packs, meaning we have an army of new Shy Guy and Yoshi colours to show off.
And you can join in too - just make sure you have Ian on your Wii U friends list by sending a request to 'Higtown32'. See you online!