Vicarious Visions reportedly working on a Diablo 2 remake at Blizzard
Classy.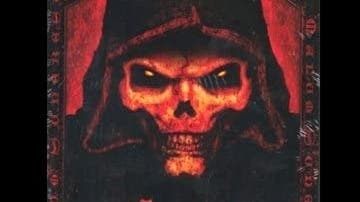 Vicarious Visions is working on the Diablo 2 remake at Blizzard, according to a new report.
Activision confirmed this week that Vicarious Visions, the studio behind the superb Crash Bandicoot N. Sane Trilogy and, most recently, the well-received Tony Hawk's Pro Skater 1 + 2, had been merged into Blizzard after collaborating together "for some time".
Bloomberg (paywall) reports Vicarious Visions has been working with Blizzard since 2020 on the Diablo franchise, including a planned remake of Diablo 2 potentially called Diablo 2: Resurrected.
According to Bloomberg's Jason Schreier, the Diablo 2 remake was due to be developed by Blizzard's Team 1 - the team that made the poorly received Warcraft 3: Reforged and, before that, MOBA flop Heroes of the Storm and real-time strategy game StarCraft 2. But Blizzard gave the Diablo 2 remake to the team behind Diablo 4 instead, and now a group at Vicarious Visions is also working on it.
As for Team 1, it seems to have been quietly disbanded, with some interviewing for other jobs within Blizzard, and others leaving for independent studios.
Blizzard has yet to announce the Diablo 2 remake (announced Diablo projects include the aforementioned Diablo 4 and mobile game Diablo Immortal. The original launched on PC on 29th June 2000, and quickly shifted millions of copies, setting a record for the fastest-selling computer game ever sold with more than 1m units in the first two weeks.
Diablo 2 improved upon its popular predecessor in many significant ways, and is considered one of, if not the greatest action-role-playing game of all time. It was developed by Blizzard North, the Bay Area division of Blizzard, whose headquarters was - and still is - based in Irvine, southern California. (Blizzard North closed in 2005 amid the troubled development of its take on Diablo 3.)