Vampyr and Need for Speed: Payback are October's PlayStation Plus games
Stake it or leave it.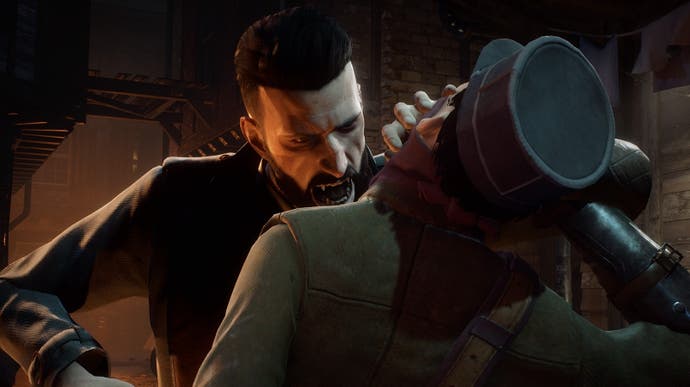 'Tis almost October, and to celebrate the onset of this most sinister of seasons, Sony is giving PlayStation Plus subscribers a touch of the gothic in the form of Life is Strange developer Dontnod's action-RPG Vampyr. Less spookily, Need for Speed: Payback is option number two.
Vampyr drops players onto the fog-shrouded, open-world streets of Edwardian London to take control of Doctor Jonathan E. Reid, a man struggling to reconcile his Hippocratic Oath with his vampiric need to slurp on the pulsating life-force of innocents and not-so-innocents.
What follows is a game of grimy fisticuffs and investigative exploration as players scour the streets in search of folk that might be a little more deserving of an icky death than others. It's an interesting concept, but Eurogamer's Aoife Wilson wasn't entirely convinced by its execution when she reviewed it on release back in 2018.
"Had Vampyr taken time to fully flesh out all those moral grey areas for the rich narrative vein they presented," she wrote, "rather than treat them as a resource to prop up an unremarkable combat system, it could have been a pretty special game. As it is, even with lashings of the red stuff, Vampyr ends up decidedly beige."
October's second, and considerably less spooky, PlayStation Plus offering is Need for Speed: Payback, a game that Eurogamer's Martin Robinson labelled a "grossly unremarkable open world racer that marks another step back for the series" when it launched in 2017.
Martin wasn't exactly overjoyed with its relentless grind in light of its (since somewhat tweaked) loot boxes and microtransactions, but concluded that "it's hard getting angry at Need for Speed Payback when instead a more fitting reaction seems to be one of complete apathy...to this, a joyless obligation of a game." So don't get your hopes up.
Perhaps not a golden month for PlayStation Plus then, but should your interest be piqued, both games will be available from Tuesday, 6th October, until Monday, 2nd November.