Valve just updated Team Fortress 2
Welcome to Scream Fortress XII.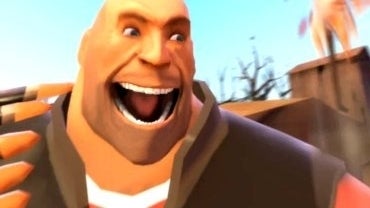 13 years after its release, Team Fortress 2 has received a brand new update.
Four new community maps designed to celebrated Halloween - sorry, "Scream Fortress XII" - have been added to the game. These are: Megalo, Bloodwater, Hassle Castle and Moldergrove.
22 new community cosmetics have also been added, plus 19 new community effects and 15 new community war paints.
If you're reading the word "community" a lot, well, that's because this new content comes not from Valve itself, but from the game's legion of fans. Similar to certain other Valve games getting updates, TF2's ongoing support is now coming from player-made creations.
Valve itself has dropped in a few minor tweaks and fixes, including more support for Steam Text Filtering, and the ability for the game to move players between teams to address a skill imbalance.
If a player has become ultra-dominant within a certain match they will be "Marked for Death", with nerfs to various powerup modifications.
The full patch notes lie on Steam.
Esports analyst Rod Breslau noted the game saw its "highest player peak ever" (since tracking began in 2012) after the patch was released - although the 130,000 peak seen in Steam's stats is thought to be massively inflated by bots.
Time for another patch to combat those, Valve?