Untitled Goose Game heading to PlayStation, Xbox and possibly mobile
Downyload.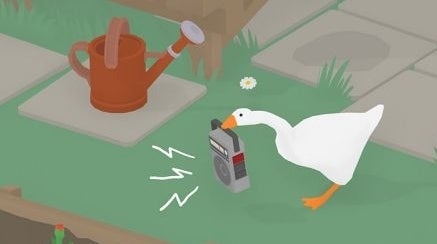 If you've taken a gander at the best sellers on Nintendo Switch over the past couple of days, you may have noticed a certain goose game has managed to waddle its way to the top of the download charts. After hitting the number one spot in the US, Australia and UK (via BBC), it seems Untitled Goose Game isn't quite done conquering the gaming world, as there are plans to bring the title to other platforms.
House House told ABC News it hopes to port the game to PlayStation and Xbox, although formal plans and a release date are yet to be confirmed. After this, the team intends to start work on an entirely new project.
Over on Twitter, meanwhile, an employee for Panic (Untitled Goose Game's publisher) suggested the game could possibly see a release on mobile - something the team is still chewing over. If they can get the controls to work, a mobile release makes a lot of sense: after all, why kill the goose that lays the golden eggs?
We're still chewing on this. It'll take a lot of design work to make a version that works good for touch controls!

— Cabel (@cabel) October 1, 2019