Yasumi Matsuno's RPG Unsung Story is now being finished by a different studio
New dev Little Orbit is "starting from scratch" on the troubled project.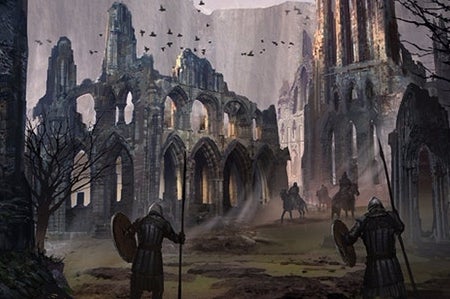 Development of crowdfunded RPG Unsung Story went on hiatus last year after developer Playdek announced that it didn't have the funds to finish the game and would have to put it on the backburner, and now it's found a solution by handing it off to a different team, Little Orbit.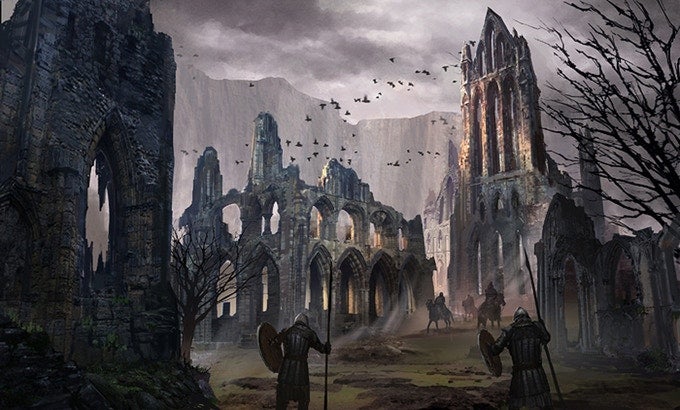 Little Orbit is mostly known for handling licensed games based on cartoon properties like Adventure Time, Kung Fu Panda, and Monster High.
At one time Unsung Story had a lot of hype behind it, in no small part due to Vagrant Story and Final Fantasy Tactics creator Yasumi Matsuno being involved in its development, but the veteran game developer left the project long ago as Playdek began shedding staff on the struggling title.
"Effective immediately publisher/developer Little Orbit has taken over all the rights and assets to Unsung Story from Playdek, and is now the project creator," Playdek said in a Kickstarter update. "They believe strongly the game can be an amazing Tactics RPG, and they are excited to carry on and bring Matsuno's story to life."
"We want to thank you for your support of this project, and though we are sorry that we were unable to complete it for you, we believe the project is in good hands, with people who have the same passion for the game," the original developer added.
Little Orbit's CEO Matthew Scott offered a statement in another update, explaining that all Kickstarter rewards will be honoured at no additional cost. That's the good news.
The bad is that the game is still a long ways off as the new developer decided it would be more efficient to go back to the drawing board on this one rather than inherit the shambles of Playdek's unfinished title.
"Little Orbit is starting from scratch," Scott said. "We have spent hours going through the Kickstarter comments and researching all of the project materials, and I feel the backers have made one thing clear - we need to focus on the original single player game and Matsuno's design that was promoted during the campaign. And that is exactly what we are going to do. At this point, our primary goal is to separate the years of modifications and changes that were made while Playdek attempted to deliver something to their backers."
Scott made it clear that finishing Unsung Story is more than a work-for-hire job for him, but rather a passion project. "I am a gamer at heart, and my first love has always been turn-based tactics games," he said. "I met the Playdek team a couple months ago and got a firsthand look at the amazing work from Yasumi Matsuno. Simply put, this game needs to exist, so I am excited to be taking this project over and helping deliver it to the community."
Unsung Story is certainly a big change of pace for Little Orbit and it sounds like it will be an uphill battle to prove itself following in the footsteps of Matsuno. What do you think of this shift in development duties?