Uncharted 4's multiplayer content will all be unlockable for free
Paid DLC only offers new goodies quicker.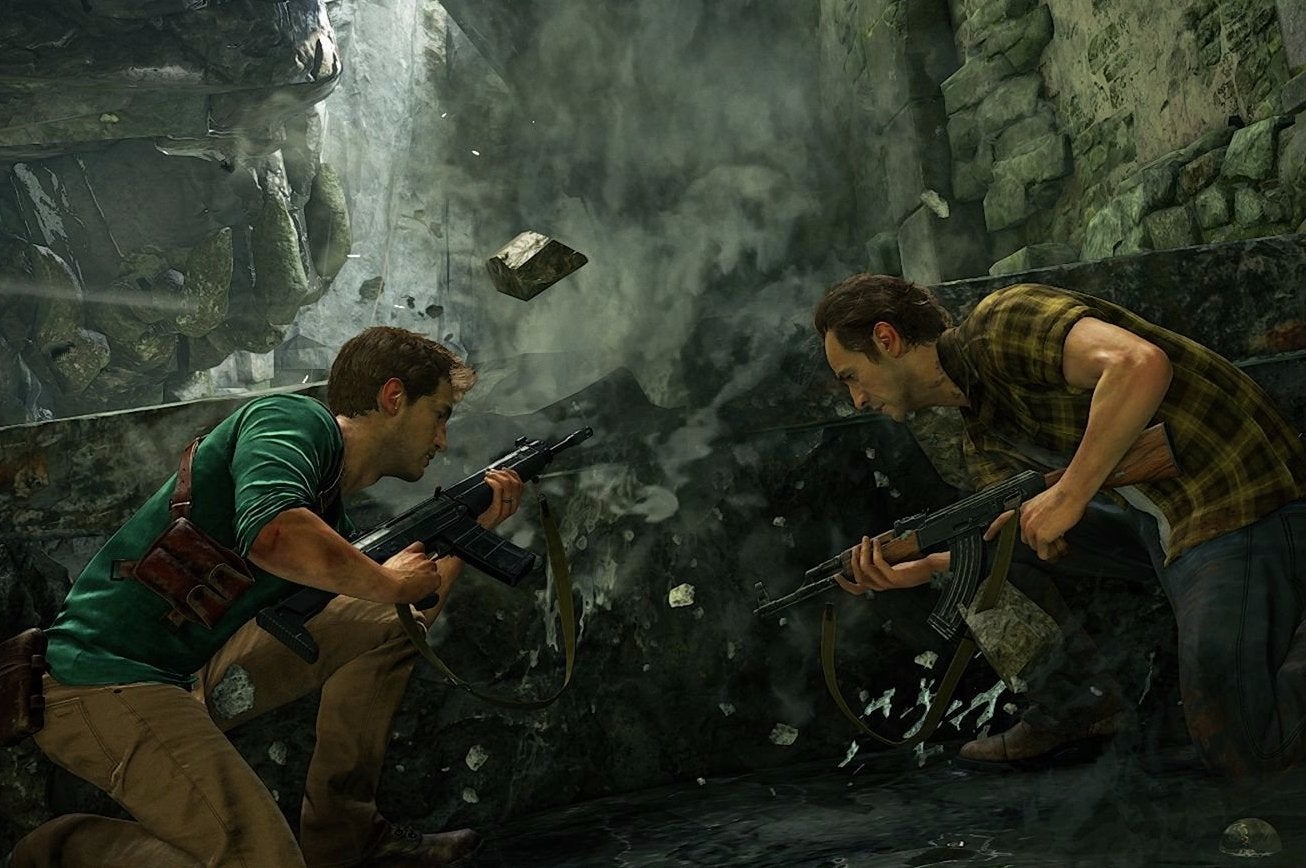 Uncharted 4: A Thief's End will launch next week on 10th May and developer Naughty Dog has just outlined how its multiplayer will work.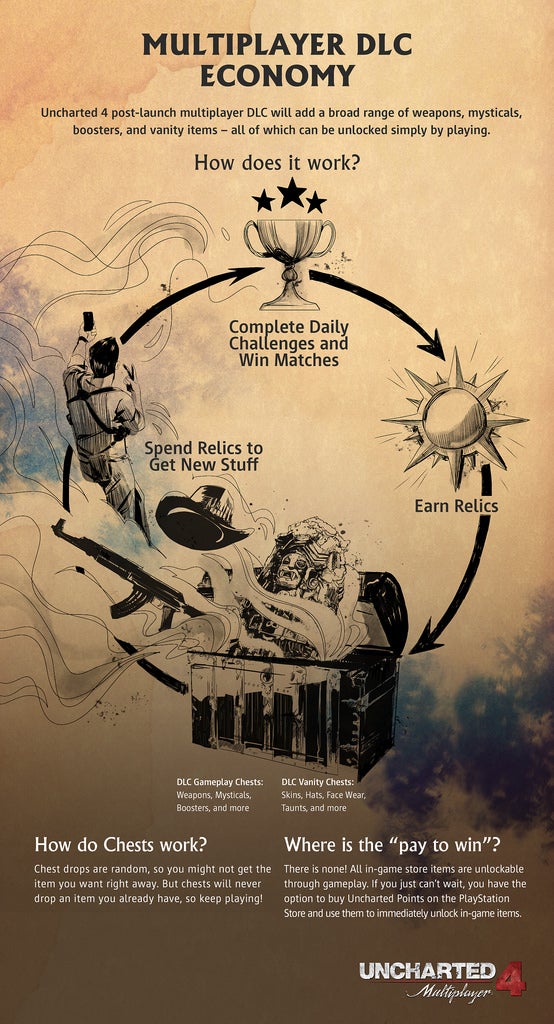 First off, all additional maps and modes will be free, Naughty Dog noted on the PlayStation Blog. Furthermore, all DLC items will be unlockable through gameplay with in-game currency.
"This means that the Uncharted 4 multiplayer community won't be fragmented by different types of DLC, and that those who are loyal in participating in the community will be rewarded," lead game designer Robert Cogburn stated.
To achieve this, Naughty Dog will add new gameplay items such as weapons, boosters, mysticals and more as DLC, but these items will also be acquirable by earning "Relics" through winning matches and completing Daily Challenges.
Players will use Relics to purchase a DLC chest with a surprise item in it. Chests will be separated into two categories: one for vanity items and another for more practical gear. Every DLC chest will grant you something you've not already acquired, so there's no fear of spending your Relics on something you already have.
Naughty Dog released the following multiplayer roadmap offering a rough idea of what content will be added through spring 2017. It looks like co-op will arrive in autumn and the next couple of seasons will include more maps along with over 100 new vanity item and 50 skins.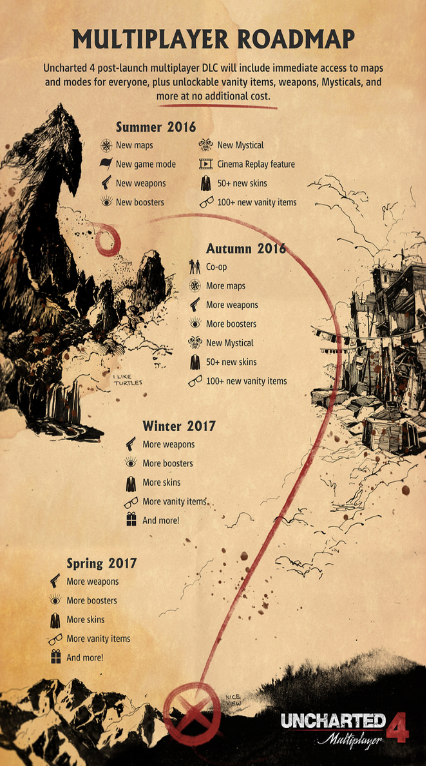 As far as multiplayer modes are concerned, at launch Uncharted 4 will contain Team Deathmatch; the territory-control Command; Plunder, a mode about stealing treasures and returning them to your base; and Trials, a 10-stage gauntlet in which players face off against NPC opponents and are asked to achieve a high score using specific multiplayer mechanics.
Those who purchase the Triple Pack season pass will receive an upcoming single-player story add-on along with two multiplayer packs including the following items:
MP Pack #1 includes:
Long Gun
Booster
Skin
Hat
Taunt
MP Pack #2 includes:
Pistol
Booster
Mystical
Hat
Taunt