Uncharted 4 pops up on eBay as shops break street date
You naughty dogs.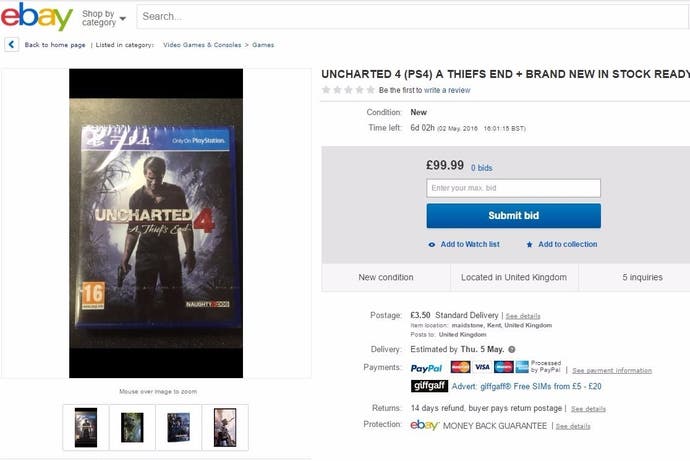 Uncharted 4 is already in some people's hands - two weeks before it officially goes on sale.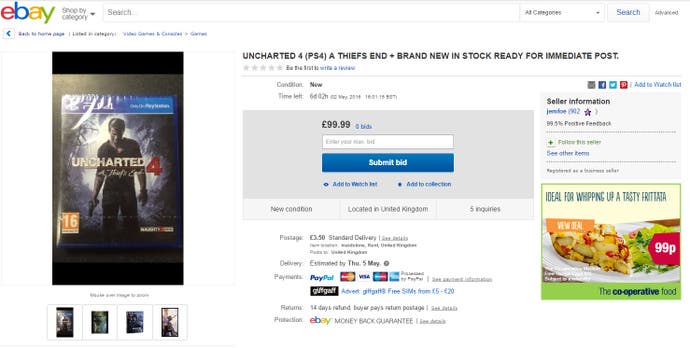 eBay has a number of listings for Naughty Dog's PlayStation 4 exclusive - with some sold for £90.
It looks like the street date for the game has been broken, with reports indicating Amazon has shipped some copies early, and CEX has bought in and sold the game.
While the campaign is playable, the multiplayer portion of the game is not. But that won't dampen the spirits of those who have managed to nab a copy early.
Two weeks' worth of avoiding spoilers, then.