Uncharted 4's multiplayer will be 60fps
And will run at 900p.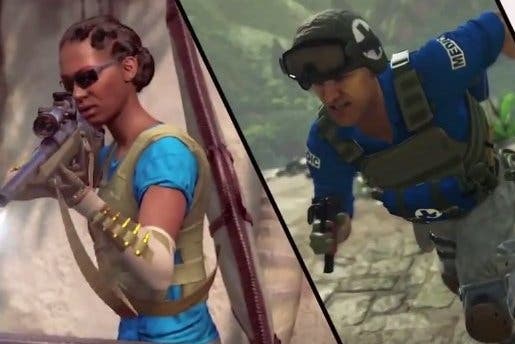 Uncharted 4's multiplayer will run at 60fps, with the resolution taking a slight hit to 900p - which contrasts with the single-player, which is hitting 1080p resolution and will be 30fps.
Around the launch of Uncharted 3, a pre-release asset gave players a tantalising look at what Naughty Dog's sumptuous adventure would look like at 60fps - something we've enjoyed subsequently in the excellent remasters by Bluepoint Games. In the run-up to Uncharted 4's release, Naughty Dog said it was aiming for 60fps, though took a step back from that target a short while after.
During a presentation following Sony's Paris Games Week show, Naughty Dog confirmed that multiplayer would be 60fps as it went into details on the mode, which introduces new magical elements and a more complex, varied brand of competitive play. A beta for Uncharted 4's multiplayer will be landing in December, ahead of the game's final release in March, and will feature team deathmatch mode. We'll have more on Sony's slate at this week's show in the not too distant future.