Uncharted 4: A Thief's End gets new gameplay trailer
The streets aren't safe when Nathan Drake's in town.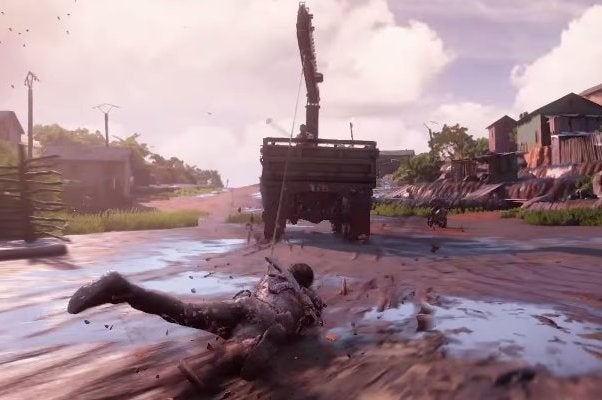 Roger Ebert used to say that being a street vender was the most dangerous job in film. And now it is in games too, with Uncharted 4: A Thief's End.
The new trailer for Naughty Dog's globe-trotting adventure sees our swashbuckling treasure hunter and his grey fox mentor hop into a car and drive through a village in which they smash every goddamn fruit cart in town to evade the armed forces pursuing them. You can get away with a lot of things when you're Nathan Drake.
The Uncharted series has only toyed with vehicle a bit in the past, but this is the first time you're able to go on a lengthy chase with winding roads and maintain full control of your vehicle. It still looks largely scripted, however, in keeping with series tradition.
In most games that's a flaw, but Naughty Dog's always excelled at retaining greater authorship than most when it comes to these sorts of things. What do you make of the following Uncharted 4 clip?