Ultra Street Fighter 4 has online training and 3v3 matches
New trailer released as part of Capcom Cup tournament.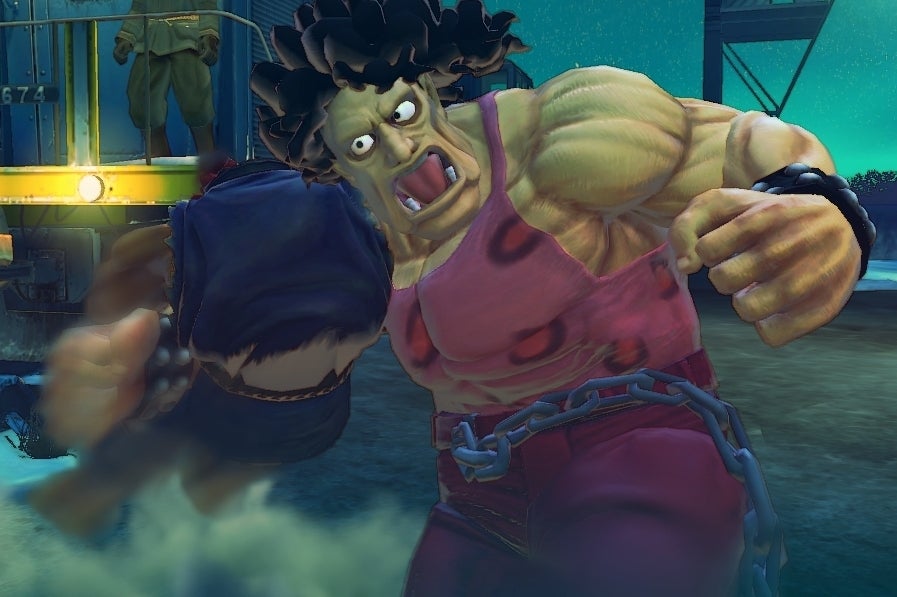 Ultra Street Fighter 4 includes online training and three versus three team matches.
Online Training Mode works like the existing training mode except you can invite another player to train against online. Capcom hopes it will make training more exciting (currently you can train against the CPU or another local player) and encourage players to ask for - and give - advice after competitive online matches.
Also new is Team Battle Mode, which adds a 3v3 online match. Here you can team up with two other players then play against another team of three. Each character uses a single life bar across multiple rounds. You gain a small number of life with each victory.
A new trailer, below, runs through the new modes.
Ultra Street Fighter 4 rebalances the existing characters and new mechanics, including the new Red Focus attack. You trigger this by pressing medium punch and medium kick and any other button at the same time. Unlike the standard Focus, this absorbs multiple hits, so it's useful for getting out of tough scrapes in the corner.
Also new is the Ultra Combo Double, which lets you use both Ultra combos in a match. However, if you select this option, both Ultras do reduced damage.
Ultra also adds five new characters. Four of these have been announced: Poison, Hugo, Elena (who has an Ultra that heals - the only one in the game) and Rolento. The game raises the playable character count to 44. Also included are six new arenas.
New gameplay footage is in the video below.
There are a couple of ways to get Ultra, due out in June on PlayStation 3 and Xbox 360 and in August on PC.
If you have Super Street Fighter 4 or Super Street Fighter 4: Arcade Edition you can download Ultra Street Fighter 4 as a £10.99 / €14.99 / $14.99 digital upgrade for PlayStation 3 and Xbox 360 in early June.
The PC digital upgrade for €14.99 / $14.99 and the PC full digital bundle for €29.99 / $29.99 will both be available in August 2014.
Also in August the PS3 and Xbox 360 retail versions and full download version of the game will be released for £29.99 / €39.99 / $39.99. If you buy the PS3 or Xbox 360 retail version, or PS3, Xbox 360 or PC full digital bundle you get all previously-released costumes for the series.