UK Charts: Need For Speed top again
Five weeks at No.1 for EA's racer...
EA's unstoppable reign at the top has continued, with Need For Speed: Underground notching up its fifth straight week at No.1, while the US publisher swept all before it with no fewer than ten titles occupying the Top 20.
Groove is in the chart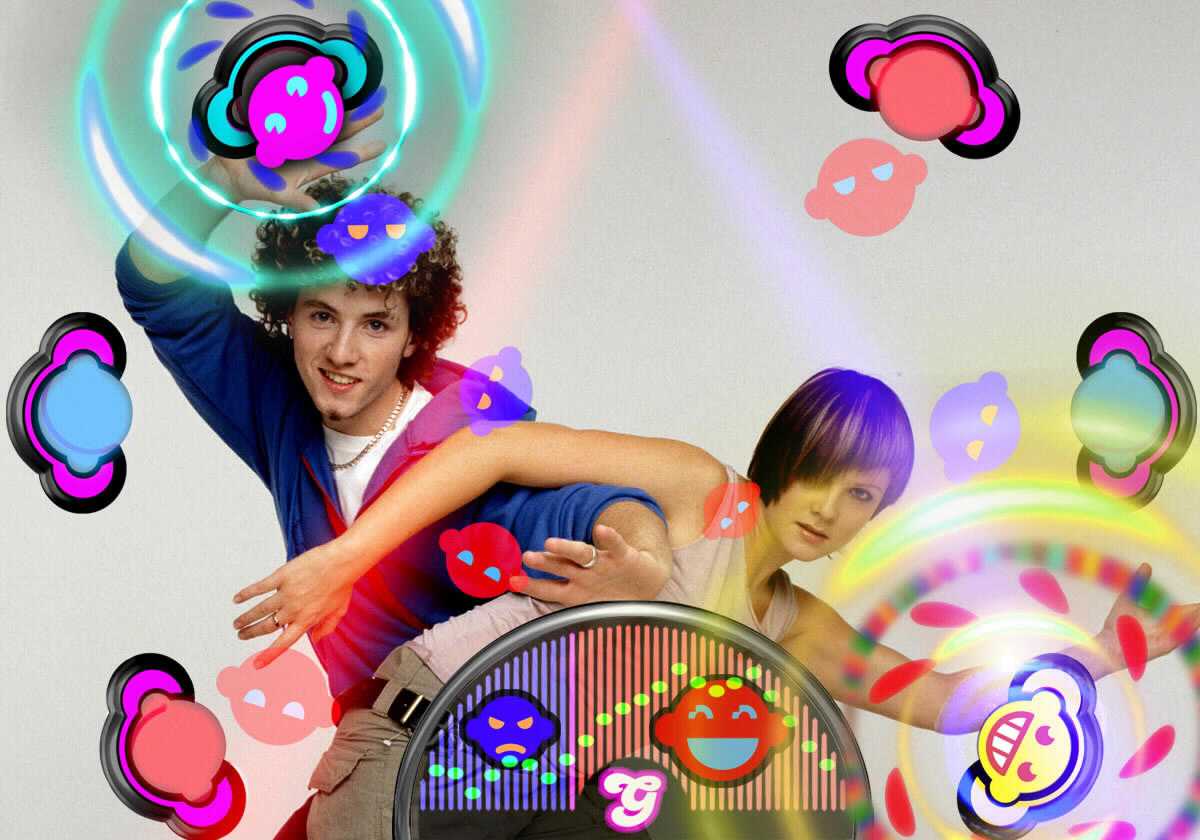 Sony's EyeToy: Groove was the only new entry of the week at No.23, following heavy retailer promotion, and comes fully eight weeks after its initial launch.
Elsewhere, GTA: Vice City re-entered at No.22, after retailers discounted the title in advance of this week's Platinum release. Some 10 years after its original release, Theme Park World curiously returns to the chart again, at No.35, proving the shelf-life of certain games extends way beyond most publishers' expectations.
The rest of the chart remains much the same as the previous week, with last year's biggest seller FIFA 2004 moving back up to No.2, The Simpsons: Hit & Run holding firm at No.3, Return Of The King up to No.4, while the GTA Double Pack dropped to No.6, effectively ending its chances of reaching No.1.
Significant movement in the chart was rare, with a few exceptions: EyeToy: Play moved up to No.9, Soul Calibur II was the joint highest climber, up six place to No.16, along with Finding Nemo, which also jumps six place to No.19.
In the opposite direction, Ubisoft's classy pair of Prince Of Persia and XIII both dropped nine places apiece, at No.25 and No.26 respectively, while Rockstar's Max Payne 2 and Manhunt sank to No.20 and No.32 respectively.
Grabbed by the others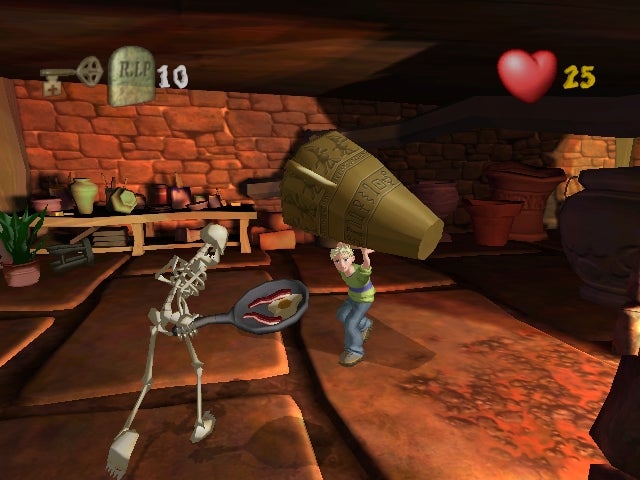 The Xbox failed to find a single format exclusive representative in the All Prices Top 40 this week, with No.1 title Project Gotham Racing 2 now at a lowly No.32 on the Full Price listing. Heavy discounting on underperforming pre-Christmas releases sent Counter-Strike up to its highest ever position of No.4, while Rare's 10,000-selling Grabbed By The Ghoulies was catapulted up to No.5, along with Links 2004 (No.14). Discounting Rainbow Six III (No.8), the only exclusive Xbox titles in the chart were from Microsoft itself.
The GameCube fared slightly worse, with no exclusive title showing up in the All Prices Top 40, and only one Full Price Top 40 entrant, predictably Mario Kart: Double Dash!!, now at No.36 (and already being outsold by the multi-format Crash Nitro Kart, interestingly). Heavy first party discounting saw the 30,000-selling F-Zero GX creep up to No.8, while the 4,000-selling 1080 Avalanche made its long-overdue chart debut at No.20 for the same reason. Seven Nintendo titles occupy the Top 20 in a chart which holds 11 exclusives to the format. Unsurprisingly, EA titles fare considerably worse in this chart compared to the PS2 and Xbox.
The PS2 chart is almost a mirror image of the All Format listing, with the major exception being Eye Toy, which sits at No.3 - one of six PS2 console exclusives currently inside its Top 20.
Sim Chart
The PC chart is, depressingly, increasingly becoming overrun by utility software, with no fewer than five titles mixing it with the various Sims titles - of which there were five within the Top 20 this week alone. That didn't leave room for much else, but Eidos' CM 03/04 remains the highest selling game at No.2, followed by The Sims (No.3), Makin' Magic (No.4) and Activision's Call Of Duty (No.5).
In the world of handheld games Disney is king once again, following Finding Nemo's climb back to the No.1 spot in the GBA chart, displacing The Sims: Bustin' Out (No.2), while Nintendo dominates the rest of the listings, with no fewer than six titles inside the Top 20, headed up by Pokemon Ruby at No.3.
In the world of budget releases, IO's Hitman 2: Silent Assassin continues to pull in the punters, sitting pretty at No.1, and No.11 on the All Formats listings. EA also hogs five of the Top 10 budget titles too, headed up by Medal of Honor: Frontline (No.2, No.15) and The Two Towers (No.3, No.18). Can it do no wrong?
Coming soon...
Next week's charts should, at last, see some new release activity, with the likes of Mafia due for release this week, which could dent the Top 10, although maybe not the No.1 spot. Elsewhere, Gathering's Fist Alpha expansion pack for Vietcong and EA's Looney Tunes: Back In Action looks likely to make an impression.