UK Xbox 360 gamers get Kinect title Wreckateer free for 48 hours
Happy 10th anniversary!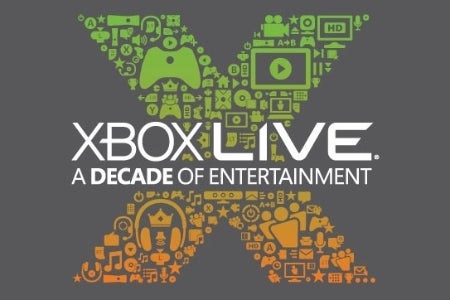 UK Xbox 360 gamers can freely download 7/10 Kinect game Wreckateer for the next 48 hours.
There's also 50 per cent off Castle Crashers, Battlefeld 1943, Fruit Ninja Kinect, Geometry Wars: Retro Evolved, Bastion, Peggle and Full House Poker for the rest of the week.
The sale is available outside the UK, too - including in the US, which is holding a competition to win more 10th Anniversary Xbox 360 consoles and other goodies.
Don't take your party hat off yet - you can also enjoy a special message from Xbox Live corporate vice president Mark Whitten, who says thank you for subscribing to the service.
9.4 million people now use Xbox Live for multiplayer gaming every week, Whitten revealed. Xbox Live users spent more time using the service last week than any other week in its history, racking up 442 million hours of gaming and entertainment watching.
And in the 10 years since Xbox Live launched nearly 14.5 billion Achievements have been unlocked, totalling a Gamerscore of more than 270 billion.