UK police ask politely: "don't Pokémon and drive"
"It's onyx-acceptable."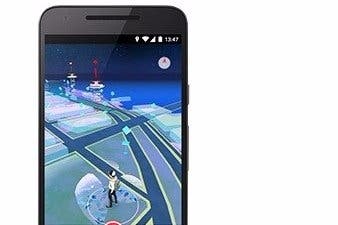 Pokémon Go has been officially available in the UK for 24 hours, and already British police forces have stepped in to offer some useful words of advice.
A common theme is: "don't Pokémon and drive". Good advice, espoused here by Eurogamer's local police force in Sussex.
Meanwhile, Richmond police have told Pokémon Go players not to swim in the Thames for a Squirtle. "Don't be a Drowzee and walk around with your head in a daze," either, the force added.
And, just like Sussex police, Richmond's squad are keen for you to not catch Pokémon while behind the wheel. "That egg won't hatch if you're driving. Remember it's onyx-acceptable."
Very good, very good.
Pokémon Go has now been available in various places around the world for a week, and it has become a global phenomenon. We've heard remarkable stories from people playing the game, and some darker discoveries - two dead bodies have been found in the US as a result of people playing.
Here in the UK, a Birmingham church has said it will welcome Pokémon players this Sunday. A Portsmouth adult shop labelled as a Pokéstop has had to put up a sign telling people not to come in playing the game. And the British tabloids have of course labelled the app as something for paedophiles.
If you're playing this weekend, we have a stack of guides to help you get started with Pokémon Go. Happy hunting.