Unlicensed casino websites are being streamed on Twitch, UK gambling watchdog confirms
Risky Reels.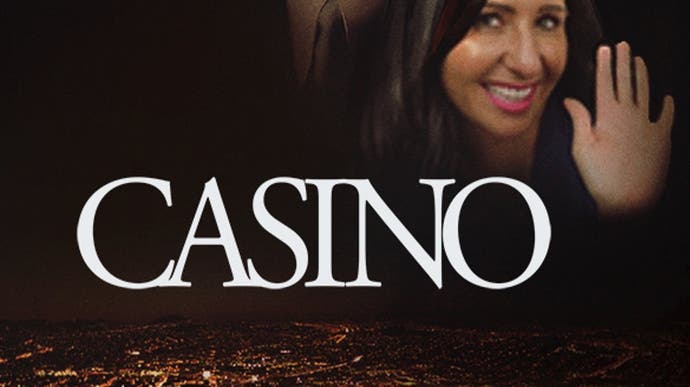 The UK Gambling Commission is currently in talks with Twitch after a Eurogamer investigation confirmed two sites played by streamers were unlicensed.
As discovered by Eurogamer, adverts for the two unlicensed sites are currently promoted on Twitch. The sites have been advertised by multiple casino streamers in the form of images and links in video descriptions, and games from both are often streamed in the hugely-popular casino game section.
It is illegal for online casinos without a licence from the Gambling Commission to operate in the UK. Eurogamer has withheld the names of the two sites at the request of the Gambling Commission in order to prevent promotion.
Confirming the gambling sites brought to its attention by Eurogamer are unlicensed, a spokesperson from the Gambling Commission said:
"We do not talk about individual cases but I can explain our approach to unlicensed sites. When illegal gambling websites are brought to our attention we take a number of proportionate steps to protect consumers in Britain. This will initially involve assessment of whether the site is actually used by consumers in Britain, and then may include engagement with the site owners, and ultimately working closely with advertising and payment providers to cut off sources of customers and access to funds.
"We are currently working with Twitch to prevent unlicensed sites being advertised on their platform."

Twitch's casino game category has seen a steady increase in viewers over the last couple of years, and now routinely appears on the "featured games" section on the platform's home page. As of Sunday night, "casino" had 77,029 viewers, placing it above games such as Red Dead Redemption 2 and Call of Duty: Black Ops 4. The most popular streams play slots, and can gain several thousand viewers at a time even on streams with no commentary. Nearly all of the streams advertise online casinos, both by playing games from the sites, and by placing links to joining deals on their channels.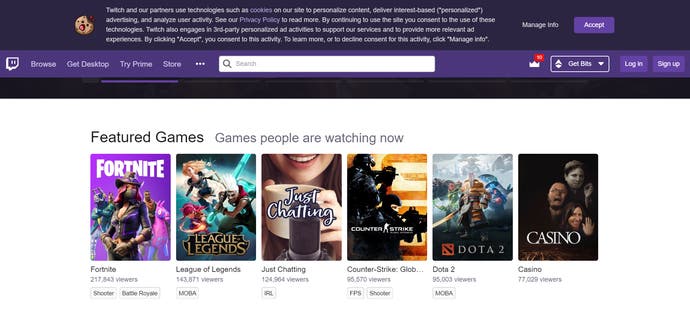 Twitch has not yet responded to our request for comment. At the time of publication, one of the websites in question was being streamed. Both were still advertised on the platform.
Speaking to Eurogamer as part of our investigation, the Gambling Commission said it had recently been "highlighting the growth in examples where the lines between gambling, social gaming and video games are becoming increasingly blurred".
"In a joint declaration with 17 international gambling regulators, we stated that we are aware of the increasing risks posed to children and young people and will work together to tackle this".
Eurogamer is due to publish its full investigation into Twitch casino streaming shortly.