Ubisoft's pirate ship game Skull & Bones has a narrative campaign, too
But is it cannon?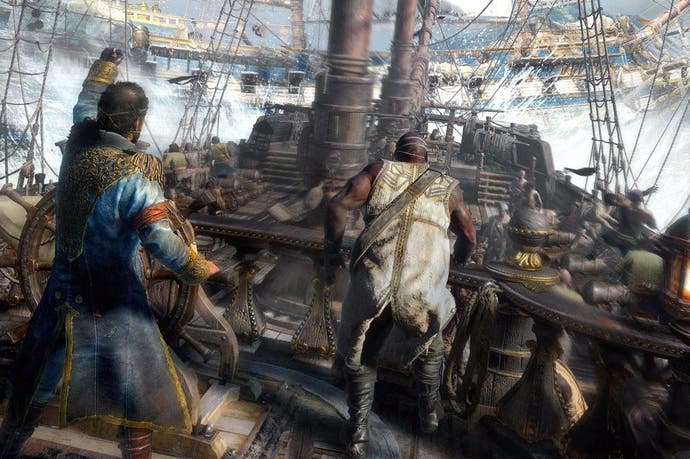 Skull & Bones isn't just about blowing other people's pirate ships out of the water in player-versus-player battles - the game has a story-based campaign, too.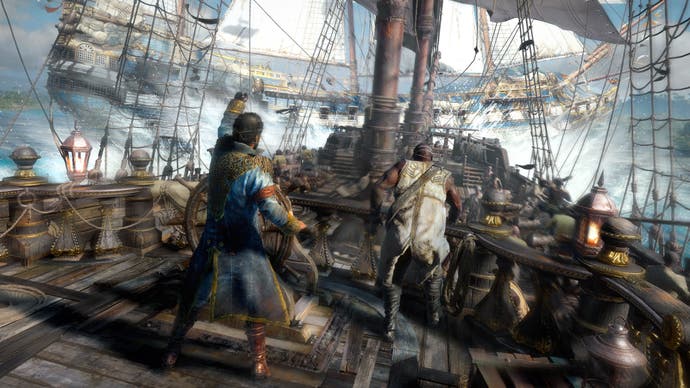 A spin-off from Assassin's Creed: Black Flag's naval gameplay, Skull & Bones was revealed at E3 last week. At the show, only PVP battling was shown off.
But a PC Gamer interview has now confirmed there is more to the game - including a storyline and "iconic characters".
"[Skull & Bones] will offer a narrative campaign which will be integrated into the game and will not be something aside of the multiplayer experience," Ubisoft Singapore's PR manager Alex Monney said. "In this campaign, players will encounter iconic characters and memorable rival pirates. More details will be shared at a later date."
Talk of the narrative campaign not being "aside" the multiplayer might suggest the game's story and PVP are accessible side-by-side. Perhaps they're different areas of one large map?
"We only showed Loot Hunt [at E3], one of our PvP modes in Disputed Waters. We like to say that this is just the tip of the iceberg of what we have to show for Skull & Bones."
We'll have hands-on impressions of the game, fresh off the boat, very soon.