Ubisoft's beautiful fairy tale adventure Child of Light currently free on PC
And remains so until the end of the week.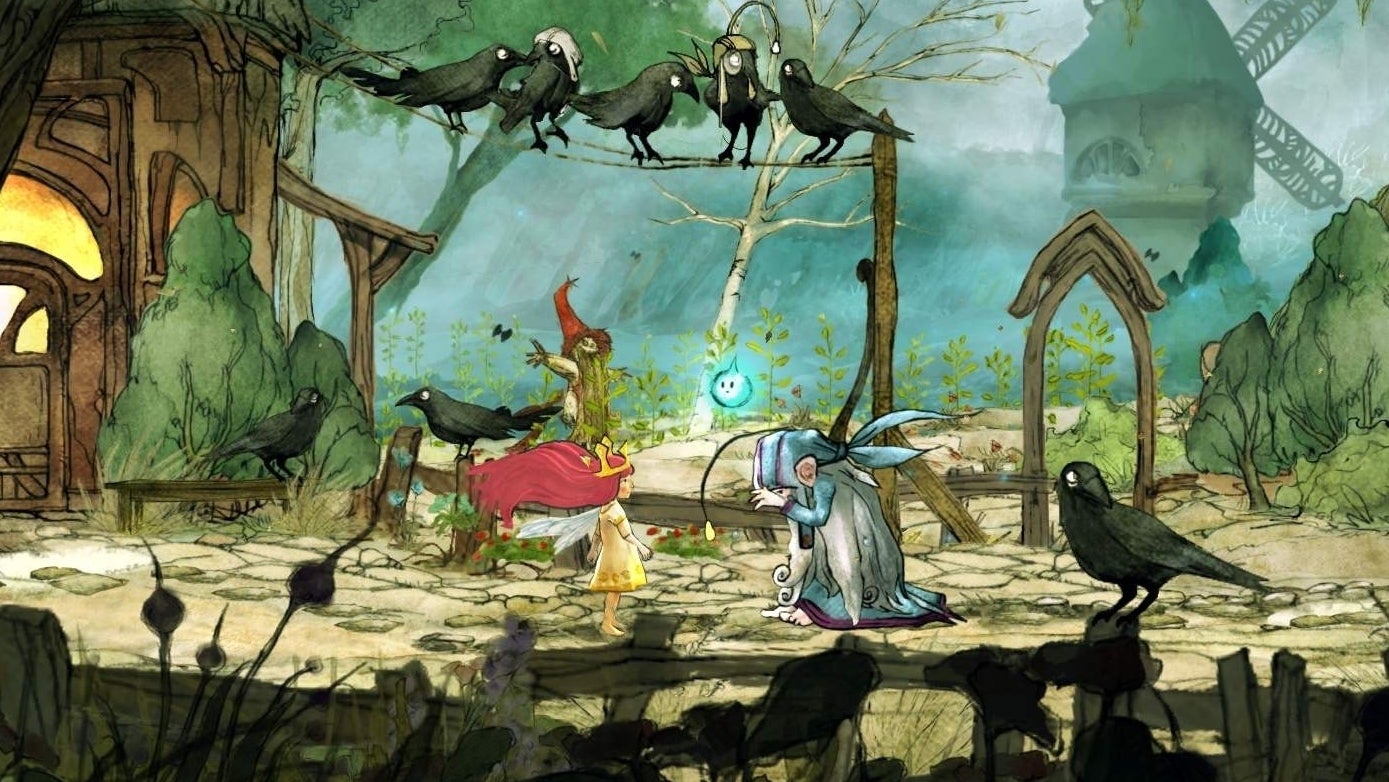 Ubisoft's wonderfully presented platform-RPG effort, Child of Light, is currently free to download and keep on the publisher's digital PC store.
Released in 2014 during one of Ubisoft's more experimental periods (its beautifully moving, and equally compact, WW1 adventure Valiant Hearts arrived shortly after), Child of Heart mixes side-scrolling acrobatics with unusual RPG-esque turn-based battling, forming a frequently delightful, if somewhat insubstantial, fairy-tale-inspired diversion.
It charts the tribulations of Aurora, a young girl from 1895 Austria who wakes in the fantastical kingdom of Lemuria. The ensuing adventure is frequently gorgeous, the world rendered in delicate watercolour art and accompanied by a serene soundtrack, perfectly suited to the whole storybook ambience. About the only misstep, I'd say, are the awkward rhyming couplets used to convey the narrative, which start to grate very quickly.
Despite some minor flaws, Eurogamer contributor Stace Harman liked Child of Light enough in 2014 to award it a good old-fashioned 8/10, calling the experience a "welcome reminder that the industry's major players still have the creative flair to push beyond the lucrative safe ground that they so often favour to create well-crafted, highly-polished gems such as this".
And if you'd like to add a little bit of extra warmth to your sunny spring days, Child of Light is free to download and keep on the Ubisoft Store until 28th March on PC.