Ubisoft hits back at Assassin's Creed: Unity downgrade claims
"Let's be clear up front: Ubisoft does not constrain its games."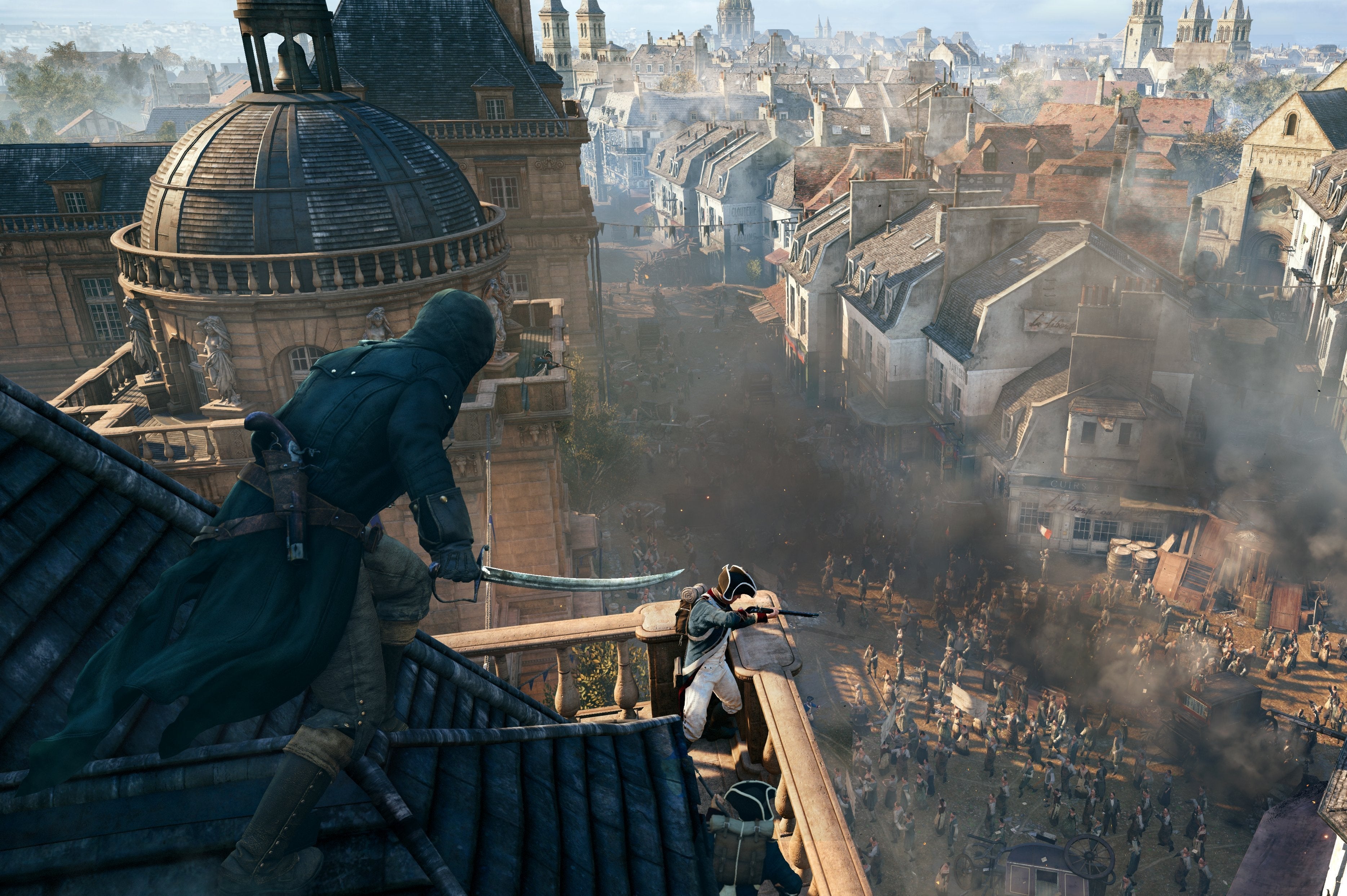 Ubisoft has again addressed Assassin's Creed: Unity's technical specs, which will be locked to 900p and 30fps on both PlayStation 4 and Xbox One.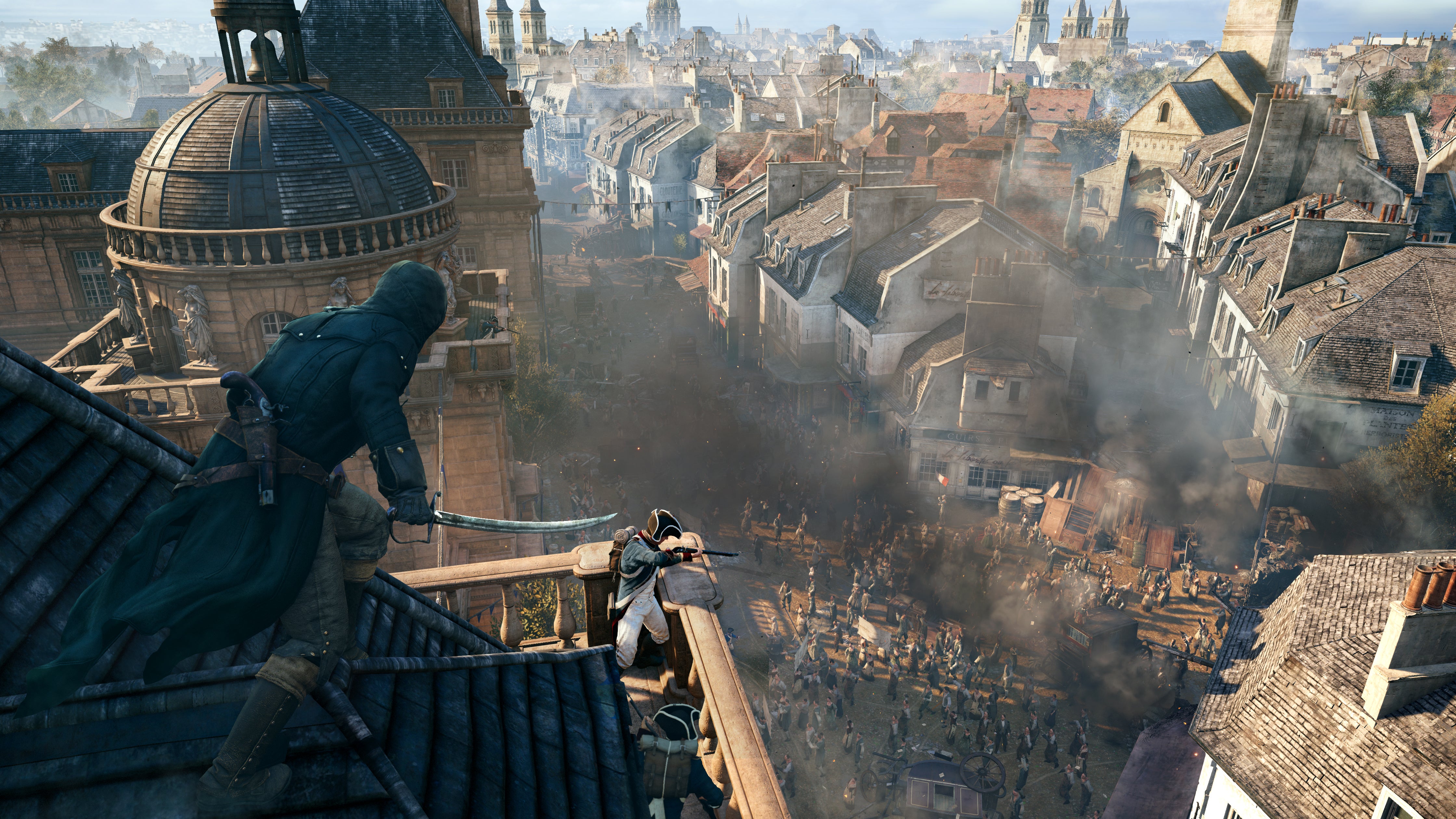 Earlier this week Ubisoft stated that producer Vincent Pontbriand's recent remarks about the game - that it had been capped at the same technical level on both consoles "to avoid debates and stuff" - had been "misinterpreted".
Now, in a new post on Ubisoft's official blog, Pontbriand has apologised for the incident.
"We've spent four years building the best game we could imagine," Pontbriand said. "Why would we ever do anything to hold it back?
"I simply chose the wrong words when talking about the game's resolution, and for that I'm sorry."
"Let's be clear up front: Ubisoft does not constrain its games," added Gary Steinman, Ubisoft senior communications manager. "We would not limit a game's resolution. And we would never do anything to intentionally diminish anything we've produced or developed."
But the post concludes with the admission that Assassin's Creed: Unity's final technical specs may still change - something Ubisoft first hinted at to Eurogamer earlier this week.
"We know a lot of gamers consider 1080p with 60 frames per second to be the gold standard, especially on the new generation of consoles," Pontbriand concluded. "We realise we had also pushed for 1080p in some of our previous games, including AC4 [which was bumped from 900p to 1080p on PS4 via a post-launch patch]."
"But we made the right decision to focus our resources on delivering the best gameplay experience, and resolution is just one factor. There is a real cost to all those NPCs, to all the details in the city, to all the systems working together, and to the seamless co-op gameplay. We wanted to be absolutely uncompromising when it comes to the overall gameplay experience. Those additional pixels could only come at a cost to the gameplay."