Ubisoft details The Crew 2's post-launch plans
"Major" free content update due every three months.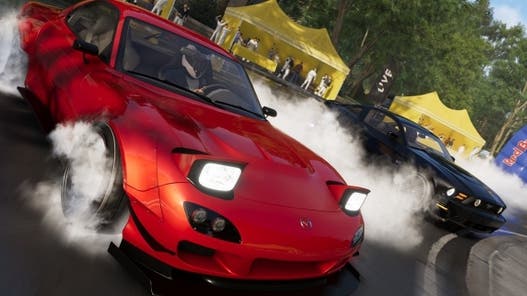 Ubisoft has revealed its post-launch plans for The Crew 2, ahead of the open-world racers launch on PlayStation 4, Xbox One, and PC on June 29th.
According to the publisher, two new vehicles will be added to The Crew 2's line-up every month, and the game will receive "major free updates" every three months after launch - expanding the core experience with new disciplines, modes, and features. First out of the gate, in September, is Gator Rush, which will introduce a "tropical cocktail of bouncy fun and wacky races" via the new hovercraft discipline.
It will also bring five new vehicles, and introduce a new "Legendary" rarity for performance parts that can be collected in-game.
Looking further ahead, new vehicles and features, including a new PvP mode, will arrive as part of The Crew 2's second major free update in December. Ubisoft notes that everything added post-launch can be earned with in-game currency "to ensure that the community is never split".
As for The Crew's $39.99 USD season pass (which is also included as part of the game's Gold Edition and Motor Edition), it offers access to three exclusive vehicles at launch - the Porsche 911 Turbo 3.6, the Supermarine Spitfire Mk IX, and the Ice Marine Bladerunner 35 - as well as seven days early access to the monthly added vehicles (totally 22), an exclusive house location and two exclusive outfits, plus a 20 percent discount on items in the game store.
Ubisoft says it will be holding an open beta event prior to The Crew's June 29th launch on PlayStation 4, Xbox One, and PC, with more details on that due at E3.