The Crew 2 is having a closed beta later this month
Registration now open for PS4, Xbox One, and PC.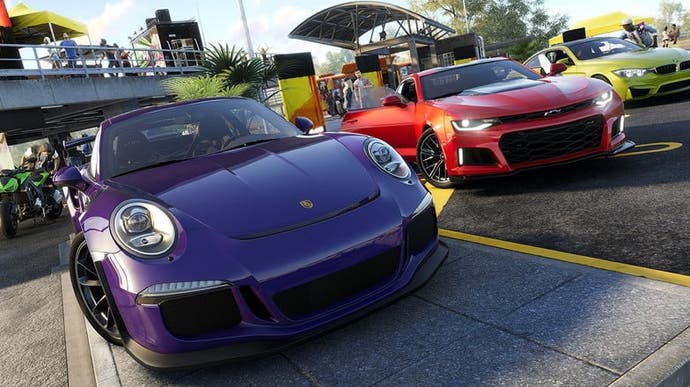 Ubisoft has announced that open-world multiplayer racing sequel The Crew 2 will be be getting a closed beta on Xbox One, PlayStation 4, and PC, starting on Tuesday, May 29th.
Ubisoft says that the closed beta will include the first level of progression across four racing disciplines - Street Race, Rally Raid, Powerboat, and Aerobatics. As such, participants will be able to try their hand at the series' new water- and air-based vehicles, alongside more traditional two- and four-wheeled racing, switching between available types at will in order to make best use of the track.
"An airplane flying underneath San Francisco's Golden Gate Bridge", explains Ubisoft, "can turn into a boat with the touch of a button".
The Crew 2's closed beta will begin on Thursday May 31st, at 9am UK time, and reach its conclusion at 9am on Monday June 4th. However, you'll need to register via The Crew 2's official closed beta website if you want to be in with a chance of getting involved. Ubisoft notes that pre-loading will be possible on all platforms from May 29th.
The full version of The Crew 2 is due to launch on Xbox One, PS4, and PC on June 29th.