Ubisoft delays Assassin's Creed: Unity's next major patch
UPDATE: Some Xbox One owners asked to download 40GB instead of 6.7GB.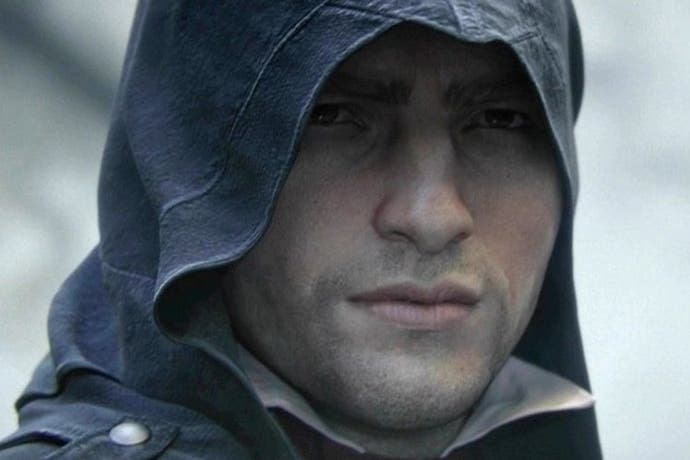 UPDATE 17/12/2014 9am: Some Xbox One owners of Assassin's Creed: Unity are having to download a whopping 40GB instead of 6.7GB now the latest patch is out.
Ubisoft has confirmed reports that Xbox One owners who have previously applied patch three are seeing a 40GB download for patch four. This, the company said, has to do with an issue with the patch downloading process, which is replacing the entire game instead of just the parts affected by the patch.
In a statement on the Assassin's Creed: Unity live updates website, Ubisoft issued an apology.
"This is obviously not the expected behaviour, and we apologise that many of you will have to wait longer than expected to complete this download," Ubisoft said.
"This issue isn't causing any other problems and once the download is completed players will have the most-up-to-date and fully patched version of Assassin's Creed Unity."
Ubisoft added it is working with Microsoft on a solution it hopes will reduce the total download to the intended size, but there's no timeframe on this.
In the meantime, there's a workaround: if you own the disc version of the game, uninstall then reinstall it. When you next start the game, the patch process should start with the correct download size. If you have the download version, though, well, right now you're out of luck.
UPDATE 16/12/2014 9pm: The latest Assassin's Creed: Unity patch is due today on PS4 and Xbox One with the PC version due later this week. Bewilderingly, it's a whopping 6.7GB.
"Part of the team's effort to enhance frame rate for players involves replacing and updating portions of the Paris city map where we are seeing issues. This explains the large size of this title update (6.7 GB)," Ubisoft explained on its official site. "However, since a large portion of the patch replaces existing files the net increase to the game's overall size will be less than 6.7 GB."
Guess that's what it meant by needing to "refurbish" Paris.
This latest update will allegedly increase the game's frame rate, fix issues with the game crashing or losing one's progress, tighten online connectivity and matchmaking, and resolve glitches related to navigation and lock-picking.
For the full patch notes, here's Ubisoft's complete rundown.
ORIGINAL STORY 16/12/2014 9.15am: Ubisoft has delayed the release of the next major patch for Assassin's Creed: Unity.
In a post on the Assassin's Creed: Unity live updates website, Ubisoft said it wanted to "refurbish" the Paris map before launching patch four, and as a result had delayed its release.
The patch, which Ubisoft had said would address stability and performance issues as well as online matchmaking and connectivity, was due out yesterday, 15th December.
But in a new post titled, "Patch 4 on Hold", Ubisoft said it had been delayed.
"Rigorous quality control is of paramount importance to us, and your feedback over these past weeks has indicated that it is important to you as well," Ubisoft said.
"As stated last week, we'd expected to release the patch today (and we know that many are anticipating its release), but we are choosing to hold off until we can give you the improvements we've promised.
"We are committed to delivering major performance improvements, which requires that we refurbish the Paris map and that will take a few more days to hit the high level of quality our players deserve.
"Thank you very much for your understanding and continued patience."
Ubisoft has released three major patches since the launch of Assassin's Creed: Unity, which has drawn criticism from players over its release quality.
In response, Ubisoft made the upcoming Dead Kings DLC free, and those who bought the Season Pass get a free game from the following list:
The Crew
Far Cry 4
Watch Dogs
Assassin's Creed Black Flag
Rayman Legends
Just Dance 2015
At some point this week Ubisoft will launch a dedicated website for people to get their free game.
Season Pass owners will also get additional DLC, such as the 2D spin-off Assassin's Creed Chronicles: China. These add-ons will also be sold separately, which is a good thing since the Season Pass has been discontinued.