Four days since launch, Ashen developer still trying to fix PC multiplayer
UPDATE: Fix now available on Epic Games Store - and it's getting a good re-ashen.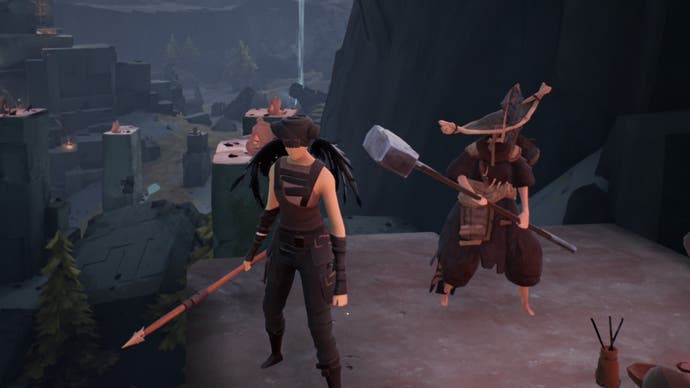 UPDATE 12/12/18: It looks like Ashen's PC multiplayer woes are over, as A44 Games has announced the issues plaguing the game since launch have now been fixed.
A new patch is currently available to download from the Epic Games Store, and should help resolve the connection issues experienced by players over the past few days. Along with the update, A44 Games has also created an FAQ page to help players navigate the game's multiplayer elements, many of which had been causing confusion.
Although it took them a few days to figure it out, A44 Games has at least been pretty good at keeping players updated on the situation. The developer thanked the community for their patience and Epic for their support in issuing the fix. Hopefully A44 Games won't have to keep putting out fires in Ashen any time soon.
---
ORIGINAL STORY 11/12/18: Last week indie game Ashen got a surprise PC launch when it was announced at The Game Awards as a flagship title for the new Epic Games Store launcher. But things haven't been plain sailing for the game, as PC players have reported issues with Ashen's multiplayer components.
Complaints first surfaced last Friday and began to pick up steam on Reddit a day later, when players noticed widespread issues with multiplayer aspects. Judging by player reports, the issue seems to be with Ashen's co-op system, and several have experienced difficulties joining up with friends. Some Xbox players claimed to have found workarounds for the problem, but for PC players this still seems to be a universal issue.
Ashen's developer A44 Games first acknowledged the problem on Sunday, but has since tweeted again to say it's still working on a fix.
We're continuing to work with Epic on multiplayer issues affecting PC players. We really appreciate the support our community have shown since launch and want to get a fix to you as soon as possible.

— A44 Games - Flintlock (@A44games) December 11, 2018
Apparently Epic is lending a hand to help resolve the problems, but it's obviously not an ideal situation - particularly as co-operative play (a là Journey) was a key selling point of the game. We'll have to keep an eye on A44's Twitter account to see when this is fixed - but for now, know that if you're having issues with Ashen's co-op on PC, you're not alone.