Brooding co-operative action-RPG Ashen will be out by the end of this year, says dev
Despite lack of release date news.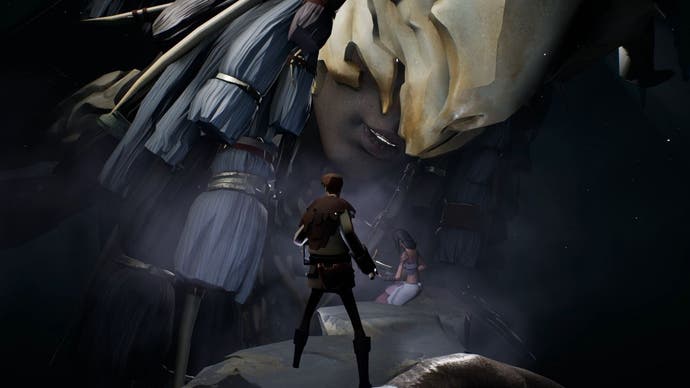 Developer Aurora44 has confirmed that its long-awaited co-operative action-RPG, Ashen, is still due to launch on Xbox One and PC before 2018 is through - despite the lack of release date news so close to the end of the year.
Ashen - a game that was first revealed during the Xbox E3 media briefing in 2015 - has been loosely pencilled in for a 2018 release for a while now, but time has continued to tick on with little further word from Aurora44, leading some to wonder if plans had changed. However, in a recent tweet, the developer confirmed that things are still on schedule - which means we can narrow its launch down to one of the only two remaining months (and a bit) of the year.
The last significant look we got at Ashen - at its stylish fantasy aesthetic, its stamina-based melee combat, and its brooding, open world setting - was at this year's Gamescom and, joyously, it was (as you can see in the video below) still looking pretty swell.
Ashen's twist, in case you haven't been following its creation, is its focus on essentially anonymous co-op, not entirely dissimilar to the passive multiplayer seen in Journey.
As you roam the time-ravaged world, venturing out to meet new faces and bring them back to your slowly growing settlement, you'll occasionally encounter a new adventurer, randomly pulled from the player pool. You'll then be able to invite your new friend to join your party in order to battle evil - or simply run away from them if you prefer.
If you'd rather team up with a real-life friend, however, Aurora44 has also implemented a password filter system similar to that used in Dark Souls 3 and Bloodborne.
Ashen is being published by Annapurna Interactive - which also handled What Remains of Edith Finch, Gorgoa, and the recent Donut County, promisingly - and will release simultaneously on Xbox One and PC. It'll also be included as part of the Xbox Game Pass, so hopefully its strange brand of multiplayer will get an extra boost from that extended player pool.