Moody co-op action-RPG Ashen's Nightstorm Isle DLC launches next week
On Xbox One and the Epic Store.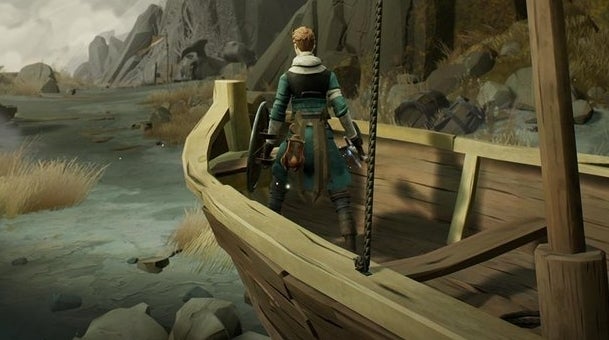 Developer A44's brooding co-op action-RPG, Ashen, is plopping its (no doubt sombre) expansion hat on next week with the arrive of its Nightstorm Isle DLC, coming to Xbox One and the Epic Store on Monday, 9th September.
Nightstorm Isle, according to publisher Annapurna Interactive, sees players accompanying a mother on a quest to find her missing daughter - a search that will lead the pair into the depths of new location Nightstorm Isle.
"Countless horrors lurk below," says Annapurna, "yet nothing will prepare you for the ancient evil they imprison." There's a taste of the terrors to come in the trailer below.
A few questions remain following the Nightstorm Isle reveal - namely whether this is a paid expansion or a free update, and whether it'll be heading to other platforms later this year.
Ashen will, of course, be throwing off the shackles of its 12-month Epic Games Store and Xbox One exclusivity on December 9th, whereupon it'll be made available via GOG and Steam on PC, and on Switch and PlayStation 4 too. Hopefully Nightstorm Isle's arrival on those platforms will be a little bit swifter than that of the base game.