Turok Remaster Turok the party this week on PC
UPDATE: Enhancements detailed. Launch trailer reveals how this remaster looks in action.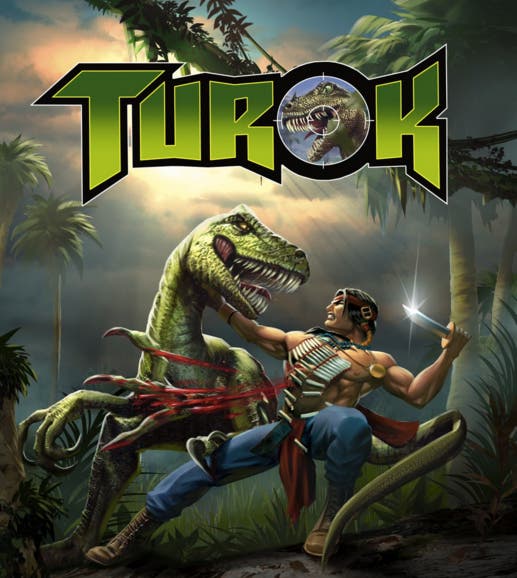 UPDATE 15/12/2015 10.09am: Developer Night Dive Studios' Stephen Kick has outlined to Eurogamer the following enhancements in its Turok restoration:
Support for high resolutions, and widescreen.
Improved gameplay and level design.
OpenGL for video backend to provide portability and support for vertical sync.
Dynamic lighting, bloom, FXAA, enhanced water effects, lights shafts and more.
vAbility to freely rebind all keyboard, mouse, and gamepad inputs.
Steam Achievements.
ORIGINAL STORY 15/12/2015 12.25am: The original 1997 Turok's remastered port by Night Dive Studios is due this Thursday, 17th December, on PC via Steam, GOG and the Humble Bundle.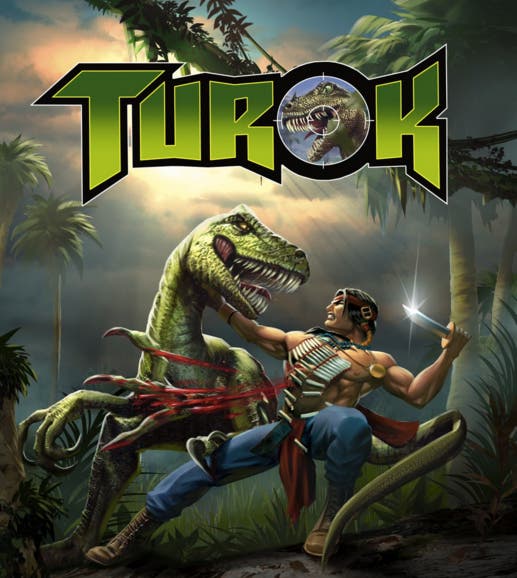 Night Dive's Stephen Kick clarified to Eurogamer that this restoration is of the game's PC version, not a port of the N64 game. It will contain enhanced visuals on a new engine with better draw distance and such. Other "new features" are teased, but we're not sure what these are just yet. My money's on Achievements.
The developer has previously stated that it would also be remastering Turok 2: Seeds of Evil for PC as well.
The Vancouver, Washington-based Night Dive recently made some waves when it announced that it acquired the rights to the System Shock IP. It's currently developing its first full-on remake (rather than a remaster) with System Shock while another team, OtherSide Entertainment, recently teased a third entry in the series.
Night Dive is best known for restoring old lost PC games such as System Shocks 1 & 2, The 7th Guest, I Have no Mouth and I Must Scream, and Ron Gilbert's children's games at Humongous Entertainment.
You can see how this restored rendition of Turok looks in action in its launch trailer below: